Applying to Christian Theological Seminary
CTS has options for degrees, certificates or individual courses. The application process varies, depending on your goals. Click on the blue tabs below to learn how to take your first step toward becoming a CTS student.
Ready to take the first step in pursuing an advanced or graduate degree? We're excited you're considering CTS. Complete the form below to request an application for admission.
To complete the application, you'll need three academic / professional references, formal transcripts from all of the colleges you have attended, a passport-quality, color headshot and a personal statement (up to 700 words). The application will save your answers, so that you may return to it for completion and submission.
Currently CTS is not accepting international applications.
To apply for a degree, use this form to request an application.
Complete the online form.
Check your inbox for an email from CTS. The email will include a personalized link to your online application.
Helpful Tip: Keep this email as it will be the easiest way to return to your application.
Spring deadline: November 15
Fall deadline: June 15
Application fee: $50 (non-refundable)
Single Degree: 30-72 hours
Dual Degree: 96-111 hours
Fees: $710 per credit hour plus associated fees
If you are interested in furthering your knowledge in a special area of study without pursuing an advanced degree, then our certificate program may be the ideal option. To apply for our certificate program, create an account to begin the application process.
CURRENTLY CTS IS NOT ACCEPTING INTERNATIONAL APPLICATIONS
Sign up for an account and fill out the application.
Helpful Tip: You can sign in again to finalize and submit your application.
Deadline: Rolling
Application fee: $50 (non-refundable)
Certificate: 18 hours
Fees: $355 per credit hour
Considering Individual Courses?
At CTS, you can take individual courses for credit or audit. To learn more about available courses and options for enrollment, visit our Lifelong Learning page. If you have any questions, please contact the Registrar.
Ready to apply for individual courses at CTS? Current students or former students with access to Populi can use the "Student Application" button below for an abbreviated application. If you are a new student or a former student without access to Populi, use the "New Application" button below to apply.
Submit your application online.
The Registrar will review your application and seek approval from the Dean and course instructor.
You will be notified of the decision by the Registrar.
Contact the Registrar if you have any questions or concerns.
Deadline: Rolling
No application fee.
Individual Course: 3-6 hours
Fees: $355 per credit hour when enrollment is for credit; $178 per credit hour when enrollment is for auditing
Contact Us:
Do you have additional questions?  We would love to schedule a time to talk with you about our programs, so don't hesitative to reach out to us.  We look forward to talking with you!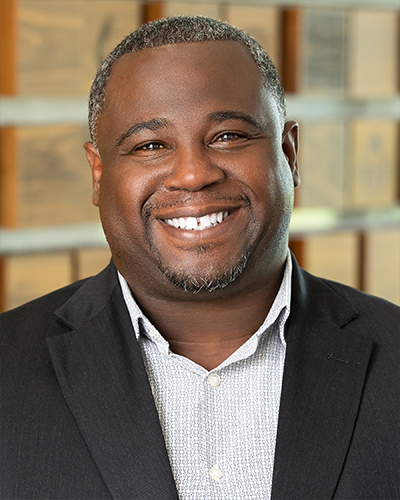 Rickey McCray, Jr.
Graduate Enrollment - Admissions Counselor

denominations and faith traditions represented in student body

of CTS students receive financial aid


in financial aid dispersed annually

counseling sessions provided annually

awarded in Faith & Action grants to mitigate poverty