Christian Theological Seminary is more than a seminary.
We are a graduate school of theology related to the Christian Church (Disciples of Christ) and serving the whole people of God. We welcome all to create an intellectually rigorous, spiritually formative and emotionally supportive education that equips our students to go out into all the world and serve—whether that's in the church or in the community. CTS also offers a robust counseling program that provides professional counseling preparation and spiritual/theological integration for those training to become mental health counselors, marriage and family therapists, pastoral psychotherapists and spiritual care specialists.
Our legacy and vision are rooted in inclusivity and respect for the dignity of humankind, created by a loving God, and made for relationship. At CTS, we believe that worth and dignity are birthrights of every person and stand independent of one's age, sex, color, race, creed, national origin, religion, marital status, citizenship status, ancestry, sexual orientation, gender identity or expression, physical or mental disability, or social status. Responding to Christ's love we celebrate one another and seek to learn from one another.
Mission
To form disciples of Jesus Christ for church and community leadership to serve God's transforming of the world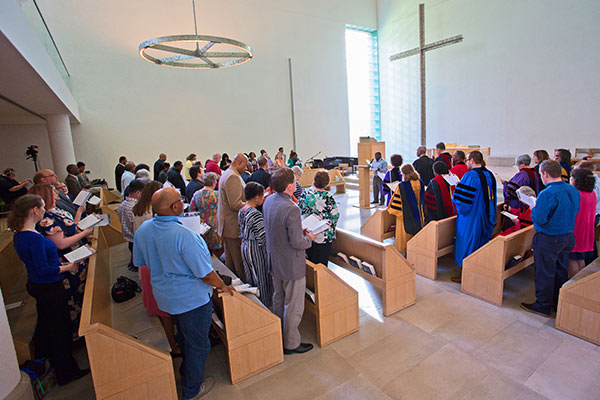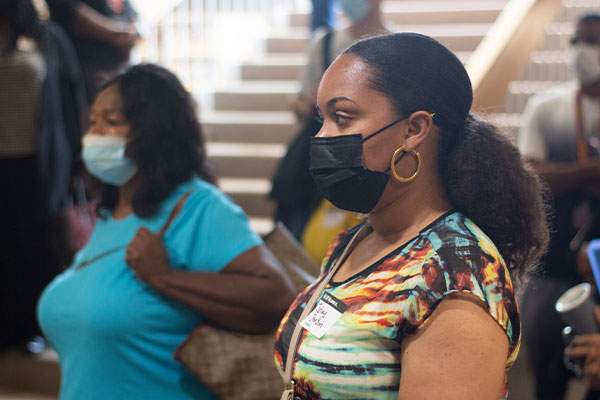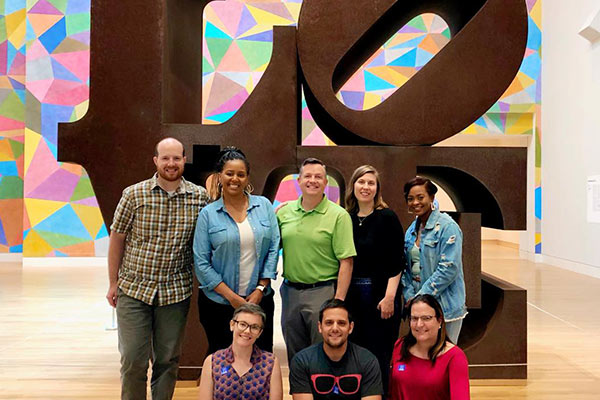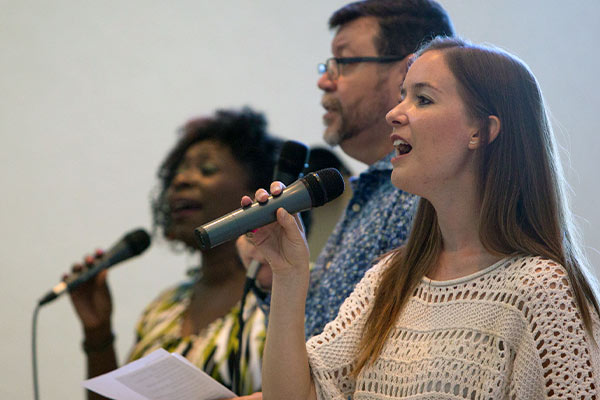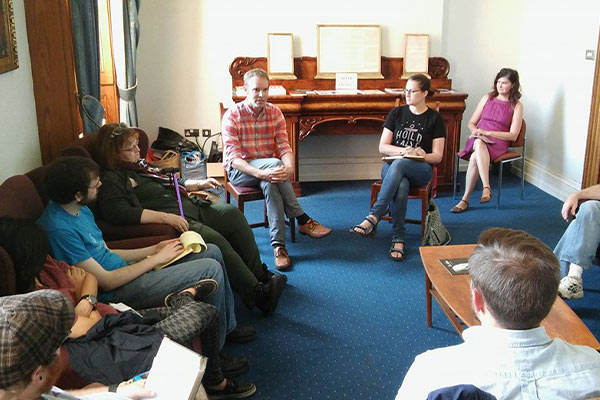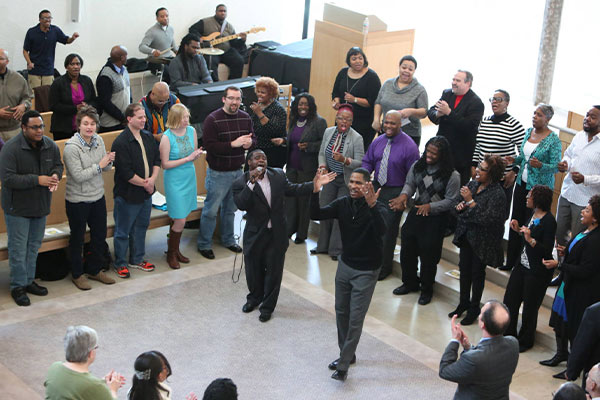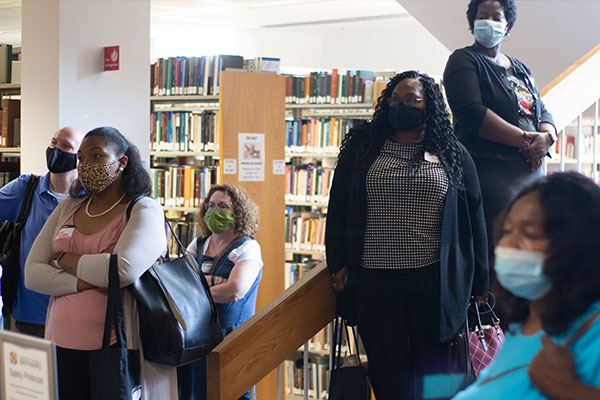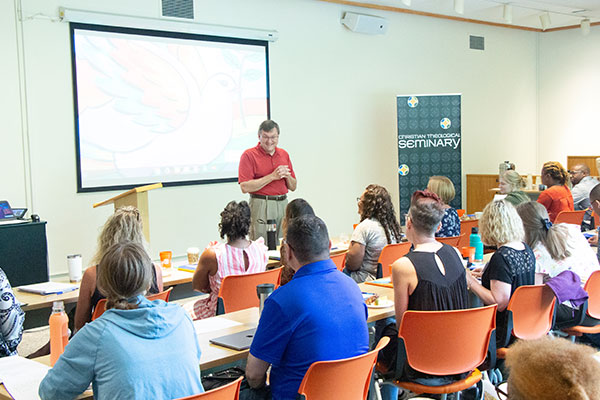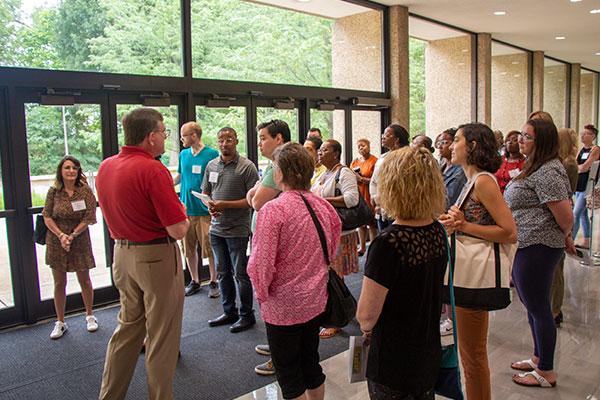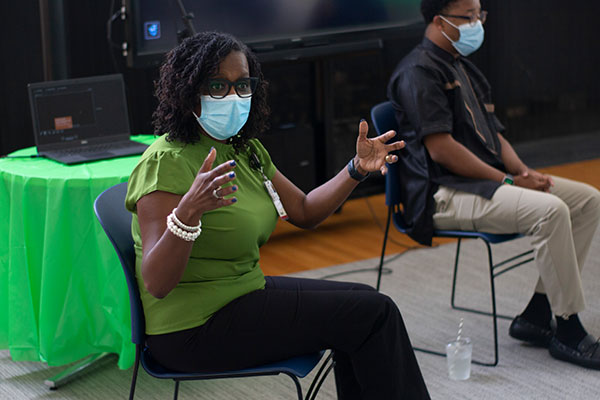 Vision
To be an academic learning community that gives witness to God's liberative, restorative, and life-affirming message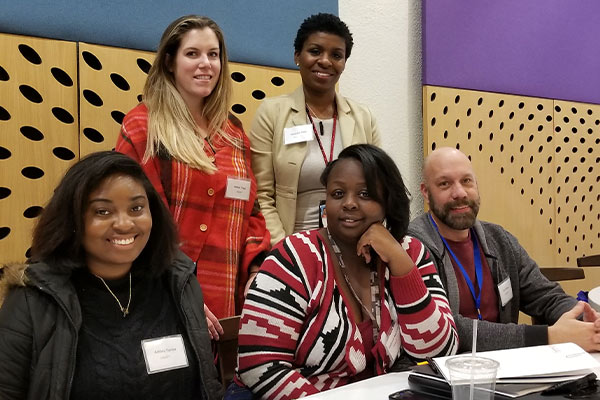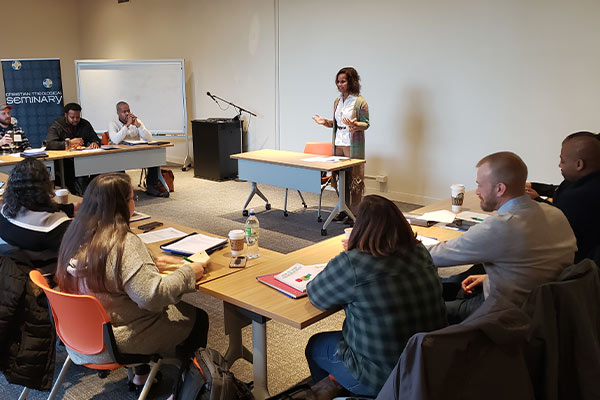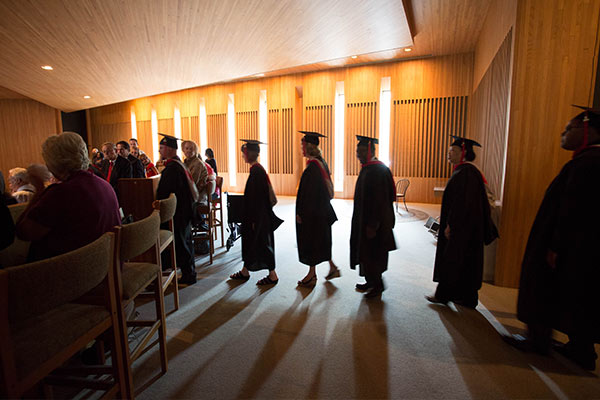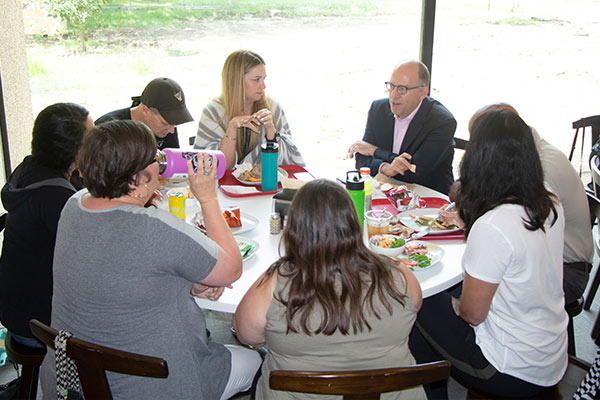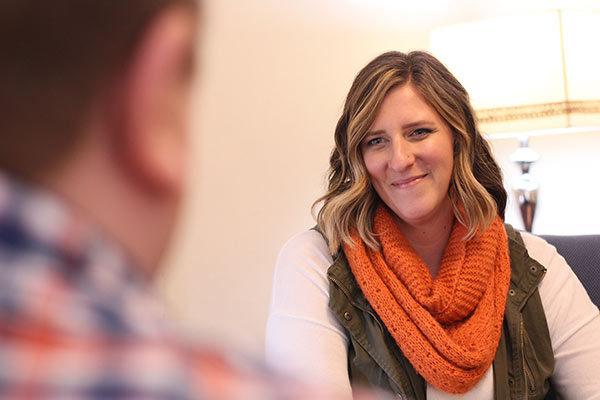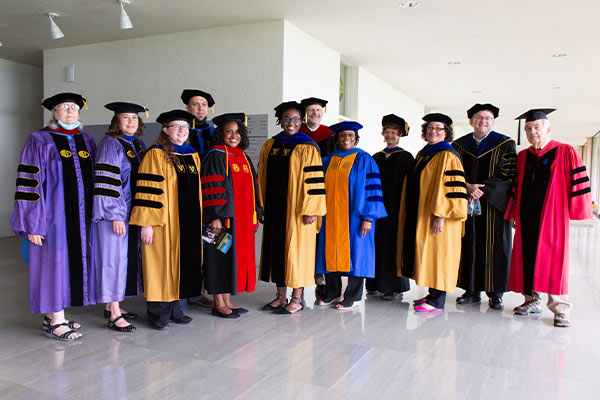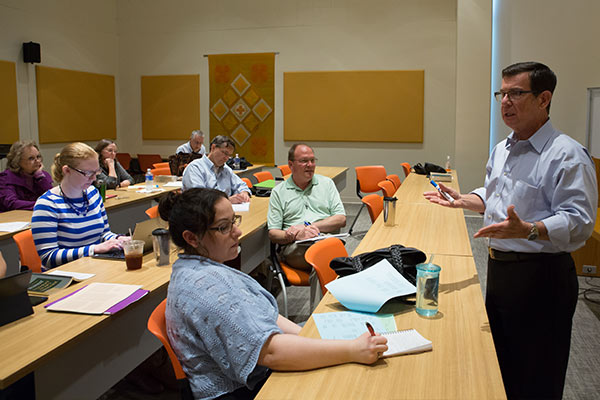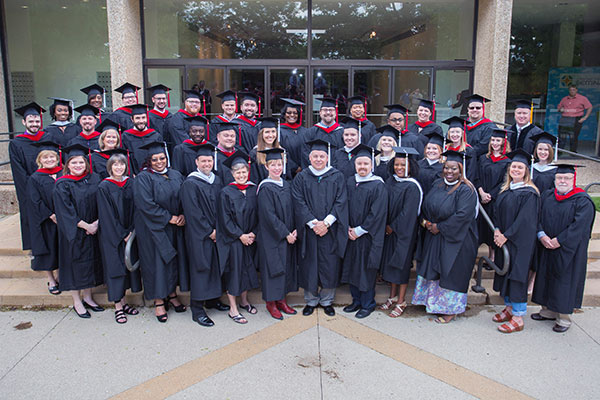 Advancing scholarship and formation
Preparation for ministry should be intellectually rigorous, spiritually formative, and emotionally supportive
The diversity of the human community is a gift from God and an indispensable resource in preparation for responsible ministry
Working toward justice for all
Working toward justice for all is an imperative of Christian faith and life
Affirming God-given human dignity
All people are created in the image of God and therefore have inherent worth and dignity
Promoting healing and wholeness throughout creation
Promoting healing and wholeness throughout creation is one way we participate in God's work
Greeting from President David Mellott, PhD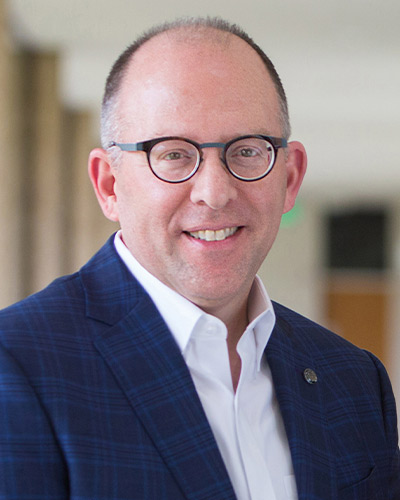 Greetings to you on behalf of the Christian Theological Seminary community!
CTS is an amazing community of learners, teachers, activists, counselors and leaders. I knew that when I applied to be the 7th president. The community is marked by deep generosity, respect for academic work, a passion for justice, and a spirit of gratitude.
In April 2021, the Board of Trustees of CTS approved CTS 2030: Project Transformation, a comprehensive strategic plan with a focus on addressing the question "What is God inviting us to consider?" Building on the strong foundation of the Mission and Core Values of CTS, a new core strategy emerged: CTS will serve the public through serving the church.
We need students, institutional partners and benefactors to join us in reimagining theological education so that graduates, churches and community leaders can become catalysts for bringing God's love, justice and liberation to the world. We hope that you will join us in responding to God's invitation.
Whatever your role, whatever your story, may you find at CTS an embodiment of God's welcome, hospitality and graciousness.
In the Spirit,

President David M. Mellott, PhD
7th president of Christian Theological Seminary
Tenure began on July 1, 2019
Installation: September 19, 2021
Ordained minister with the United Church of Christ
Previously served as Vice President for Academic Affairs, Dean, and Professor of Theological Formation at Lancaster Theological Seminary in Lancaster PA
Doctor of Philosophy, Theological Studies, Emory University | Atlanta GA
MA in Religious Studies and a Licentiate in Sacred Theology from the Catholic University of Leuven, Belgium
BA in English Literature and Latin American Studies from the Pontifical College Josephinum
Authored I Was And I Am Dust (2009) and Finding Your Way in Seminary: What to Expect, How to Thrive (2016)
Dr. Mellott and his husband, Reverend Lance F. Mullins, reside in Indianapolis
Governance and Leadership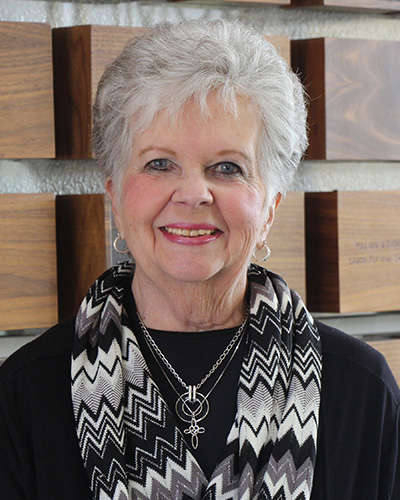 Judith Apple-VanAlstine
Fishers, IN
Dean Emerita, School of Adult Learning, University of Indianapolis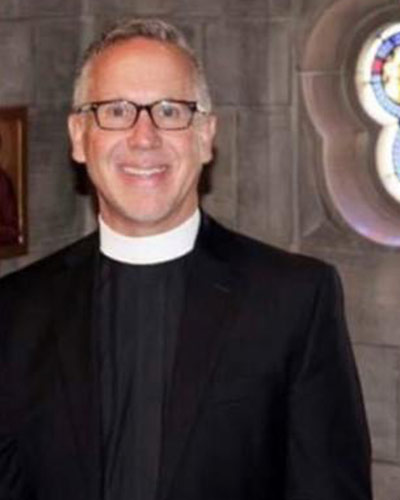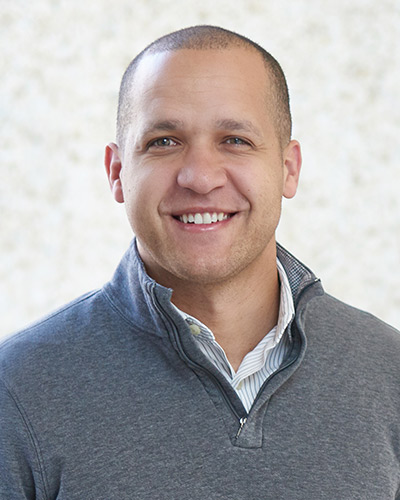 Rodney Byrnes
Indianapolis, IN
Founder, Arrow Street Development
Eric Dozier
Indianapolis, IN
Vice President, North America Oncology at Eli Lilly and Company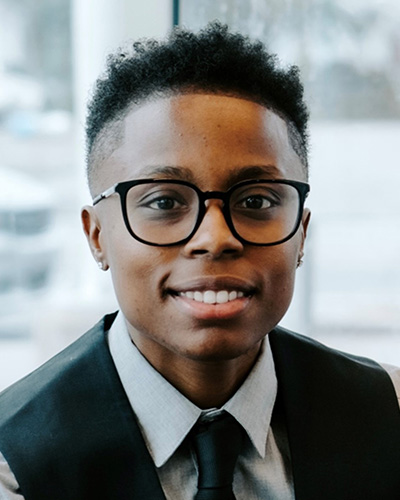 Belinda Drake
Indianapolis, IN
Director of Youth Services, Indiana Youth Group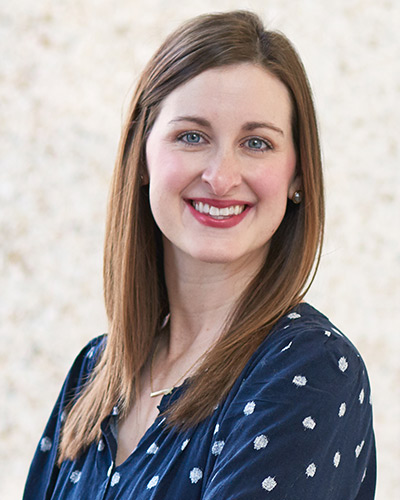 Merillat Flowers
Indianapolis, IN
Sr. Dir. of College-to-Career Talent Program, CICP-Tech Point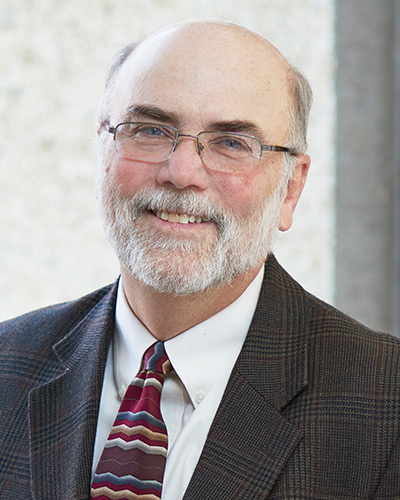 Fred Green
Vice Chair
Indianapolis, IN
Pres./COO/Partner, CRIPE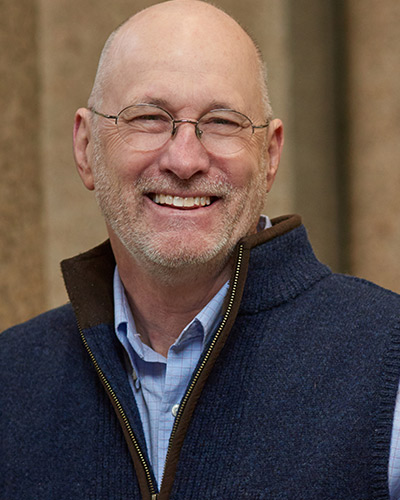 Philip Gulley
Danville, IN
Pastor, Fairfield Friends Meeting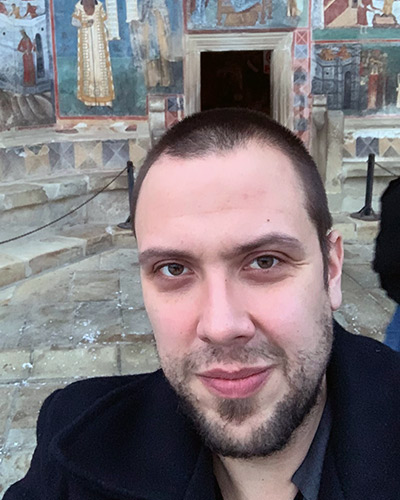 Robert Saler
Interim Dean of the Faculty, Assistant Professor of Theology and Culture, Executive Director of the Center for Pastoral Excellence and the Lilly Endowment Clergy Renewal Program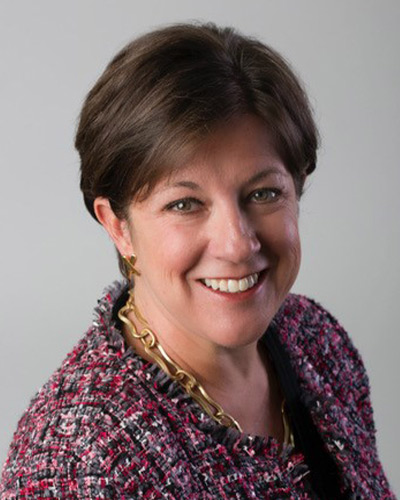 Kristin Champa
Vice President for Advancement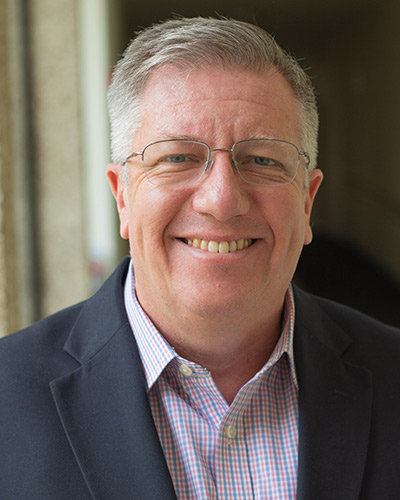 F. Ward Logan
Vice President of Finance and Operations
CTS 2030: Project Transformation
CTS 2030 is our vision for where we want to be in less than a decade. The plan, which sets out our path toward that destination, was developed with input from hundreds of stakeholders—thought leaders in theological education, alumni, church, and community leaders in Indianapolis.
Learn more
CTS has a rich history, filled with leaders who pioneered change and social justice. Since 1855, there have been many ordinary moments and key milestones that have marked our growth.
View timeline