CTS Alumni: Unite, Inspire, Invest.
Christian Theological Seminary would not be the institution it is without the ongoing support of our alumni. You will always be considered a vital part of the CTS family. Together, we can make a difference for those we are called to serve as God transforms the world. Together, let us unite in faith, inspire spiritual growth and service, and invest in those around us, including current and future CTS students, communities and congregations.
There are more than 2000 of your fellow alumni across the country. As you continue to serve out God's calling in your ministry and lives, we hope you will stay connected to the CTS community. Likewise, we remain a resource for your continued theological education and ministry.
As a CTS alum, you understand the value of a robust theological education. Your support increases our capacity to offer an intellectually rigorous, spiritually formative and emotionally supportive education to those preparing to become church and community leaders in service to God's transforming of the world.
Find external full-time and part-time job opportunities from around the nation for those in ministry.
The opportunity to audit a class is available to all alumni—and if you refer a student, then you are eligible for a CTS course at no fee.
If you know someone considering a call to congregational or community leadership, please refer them to CTS.
Your referrals are our greatest resource for future CTS students. The relationships built from alumni referrals allow for intentional discernment and a strong entry into seminary life. As an additional benefit, through your referral you can audit a course at CTS.
Alumni Association Board of Directors
Our Alumni Board of Directors is dedicated to building a rich CTS alumni community and providing opportunities to engage and connect with fellow alumni. We're grateful to those who serve on the board and donate their time and talents to continuing the CTS experience for our alumni.
CTS alumni are like family, and we're here to help ensure you're always connected to the broader CTS community.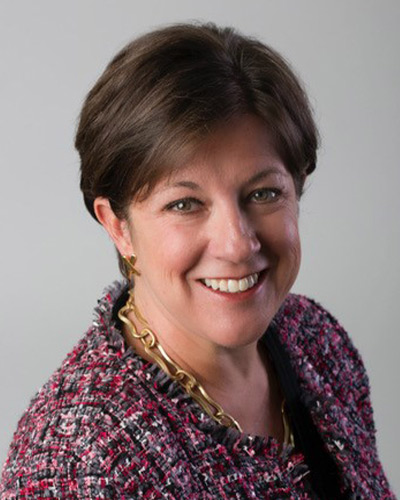 Kristin Champa
Vice President for Advancement
Donna Brugh
Executive Assistant to the VP for Advancement and Stewardship Coordinator