Lilly Endowment Clergy Renewal Programs
Welcome to the Lilly Endowment Clergy Renewal Programs
at Christian Theological Seminary
Seeking to strengthen Christian congregations through renewal and reflection
Lilly Endowment Clergy Renewal Programs are administered by the Center for Pastoral Excellence at Christian Theological Seminary. Through its religion grantmaking, Lilly Endowment, an Indianapolis-based, private philanthropic foundation, seeks to deepen and enrich the lives of American Christians. It does this largely through initiatives to enhance and sustain the quality of ministry in American congregations and parishes. To this end, National and Indiana Clergy Renewal Programs provide an opportunity for pastors to step away briefly from the persistent obligations of daily parish life and engage in a period of renewal and reflection. Renewal periods are not vacations but times for intentional exploration and reflection, for drinking again from God's life-giving waters, for regaining enthusiasm and creativity for ministry.
2023 Application Window Now Closed
The 2023 Lilly Endowment Clergy Renewal Programs application window is now closed and we are no longer receiving proposals. The application window for the 2024 program year will open in early November when updated Request for Proposals are published to the Resources for Grant Seekers section of this website. The deadline for the 2024 program year will be announced within the pages of the updated RFPs. Proposals accepted during the 2024 program year will be for renewal leaves planned for 2025. The date and registration link for our annual Information Webinar will be announced here in late summer.
Resources for Grant Seekers
Videos, Request for Proposals booklets and handouts for Clergy Renewal Program grant seekers.
View resources
Resources for Current Grantees
Press releases and final reporting information for current Clergy Renewal Program grantees.
View resources
https://www.youtube.com/watch?v=eXYQkz7lzSI
2023 Informational Webinar
What will make your heart sing?
November 4, 2022
This recording of our live Information Webinar hosted by our Director, Dr. Rob Saler, includes a word from our Lilly Endowment Program Director, offers an overview of the programs, highlights important information about how to apply, and answers audience questions.
Play Video
Launch video
Contact us
Please feel free to contact us with questions about the Lilly Endowment Clergy Renewal Programs, including questions relating to application procedures, eligibility, and management of current grants. We are also happy to help arrange publicity opportunities related to the programs.
Note: Please do not contact Lilly Endowment directly with questions related to the programs.
The Center for Pastoral Excellence at Christian Theological Seminary administers these programs on behalf of the Endowment. We also ask that you not contact us to verify receipt of an application. Applicants are notified by email once their applications have been received. The Center does not make available copies of past grant proposals.
Team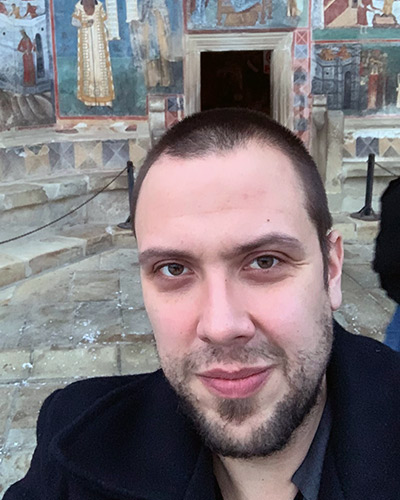 Interim Dean of the Faculty, Associate Professor of Theology and Culture, Executive Director of the Center for Pastoral Excellence and the Lilly Endowment Clergy Renewal Program
Location
Lilly Endowment Clergy Renewal Programs at Christian Theological Seminary
1000 West 42nd Street
Indianapolis, IN 46208
317-931-4225
Get directions
To ask questions regarding eligibility, application procedures, already-received grants, or other topics, the quickest way to contact us is through email:
Email ClergyRenewal@cts.edu