Making a gift to the CTS's endowment is investing in our success, both now and in the future.
A strong endowment is critical to our long-term strength and sustainability. Our ability to provide rigorous, high-quality theological and counseling education—while also supporting the leaders and programs our communities need most—relies on a healthy endowment.
Contact us
Gifts to endowment offer a double dual benefit for CTS: providing funds for current needs while building a reliable foundation for the future.
A portion of the annual earnings helps support today's students, programs and activities. And, as the corpus grows, it allows us to plan for tomorrow's needs and assure that our mission will continue.
Contact us
More than 300 endowed funds have been established by alumni and friends throughout our history.
This includes many individually named, permanently endowed funds established and designated for a particular purpose, such as:
Unrestricted support for the seminary
Student life, such as scholarships, internships and travel opportunities
Faculty support, such as professorships and fellowships
Program support, such as visiting speakers, equipment and technology funds
Contact us
Endowment gifts can be made outright or through other means such as estate gifts, donor-advised funds, or other third-party designations like IRA rollovers.
Gifts of any amount may be made to existing endowments. New endowed funds can be established with gifts of at least $25,000 made over a period of up to five years.
A gift to the CTS endowment helps preserve our mission, ensuring the continued education of our future leaders in ministry, counseling, education and non-profits.
Recognizing your generosity
Philanthropy takes many forms at CTS, and gifts of all sizes are both valuable and valued.
We celebrate all our donors, individually and collectively, and we believe that by choosing to give, you are also expressing their faith and confidence in CTS.
Learn more
Contact us
We invite you to join us in advancing the rich legacy of Christian Theological Seminary.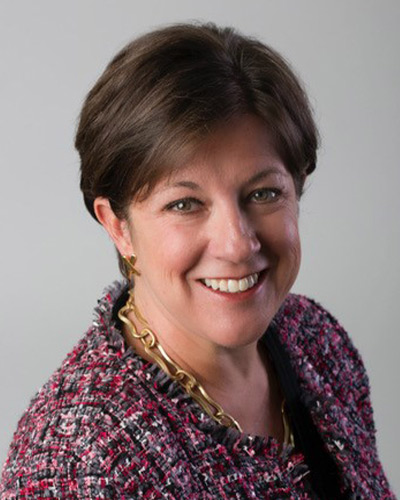 Kristin Champa
Vice President for Advancement