Philanthropy takes many forms at Christian Theological Seminary and gifts of all sizes are valuable and valued. There are those individuals that resonate with the impact of giving something every year, those that have the means and desire to make more sizable contributions often in response to special initiatives and priorities, and those that choose to support CTS through deferred giving opportunities and estate planning arrangements.
We celebrate all our donors, individually and collectively, and we believe that by choosing to give, they are also expressing their faith and confidence in CTS. We will always be resolute in our commitment to be worthy of that trust and deeply grateful for the almost incalculable differences made possible through their generosity.
On Sunday, April 24, CTS hosted a special gathering to celebrate the inaugural members of its 1924 Lifetime Giving Society. The Society—named for the year the Butler School of Religion opened—was formed to honor and express gratitude to members of the CTS community who have generously supported the seminary throughout their lifetime providing the foundation for all that we do at CTS. The celebration was originally planned for the week leading up to President Mellott's installation in September 2021 but was postponed out of concern for the participants.
President David Mellott, along with his husband, Rev. Lance Mullins, and Vice President for Advancement Kristin Champa, hosted guests on campus for an intimate dinner to express appreciation on behalf of the entire seminary community.
"Our benefactors are a vital part of the seminary and crucial for the future of its mission," Champa said. "We look to celebrate them at every turn, and we relished the opportunity to thank some of our most generous community members who are part of the 1924 Lifetime Giving Society."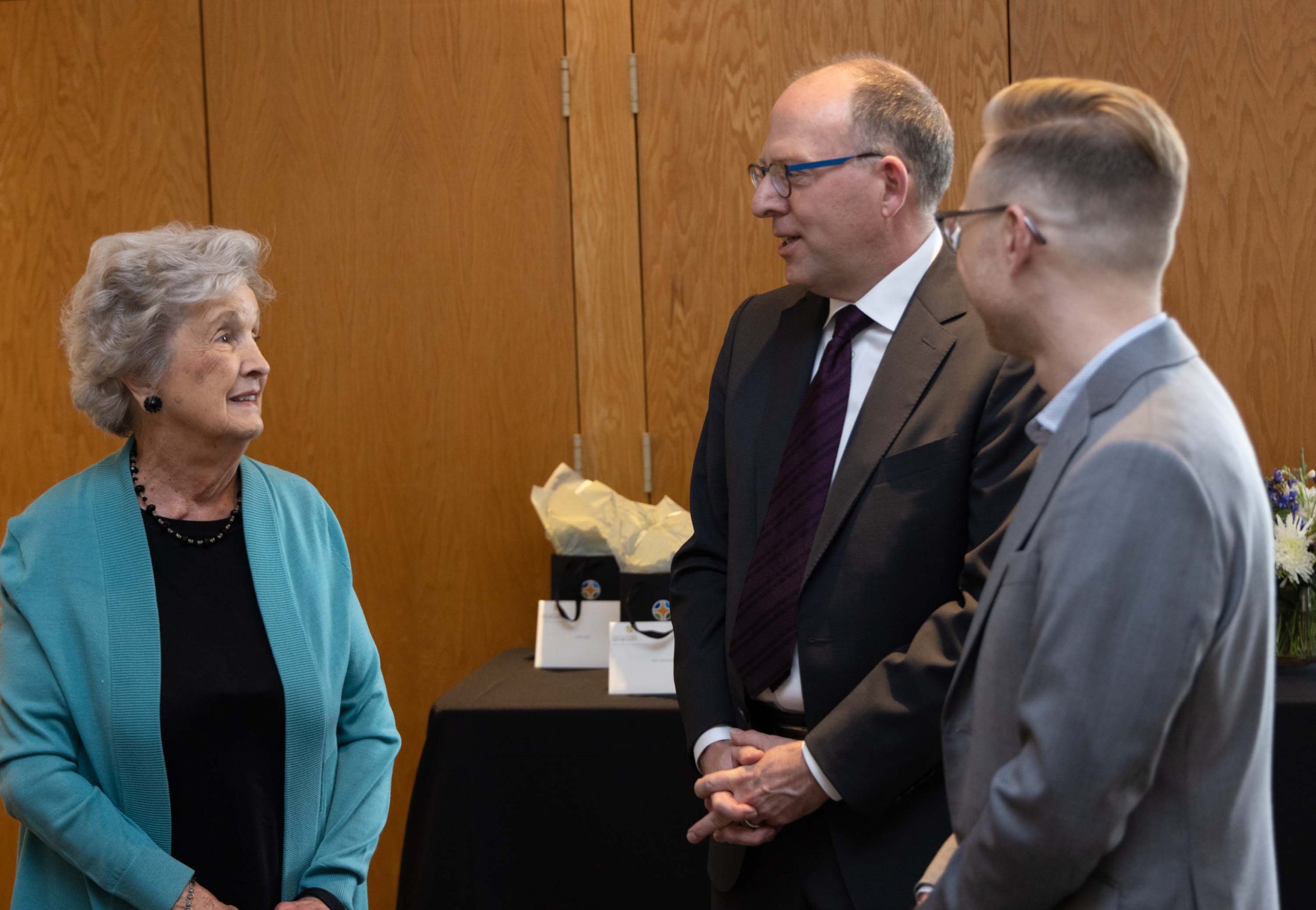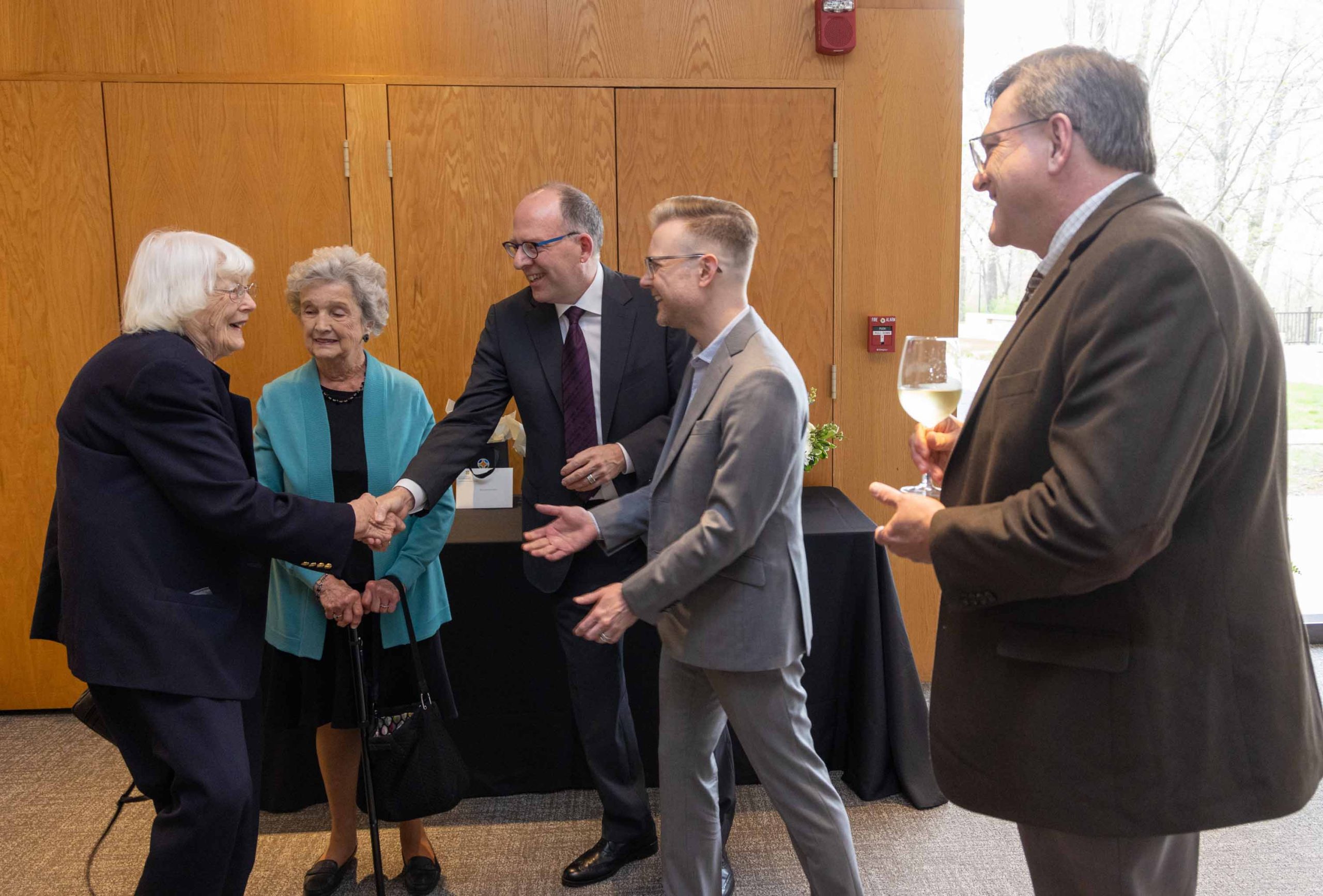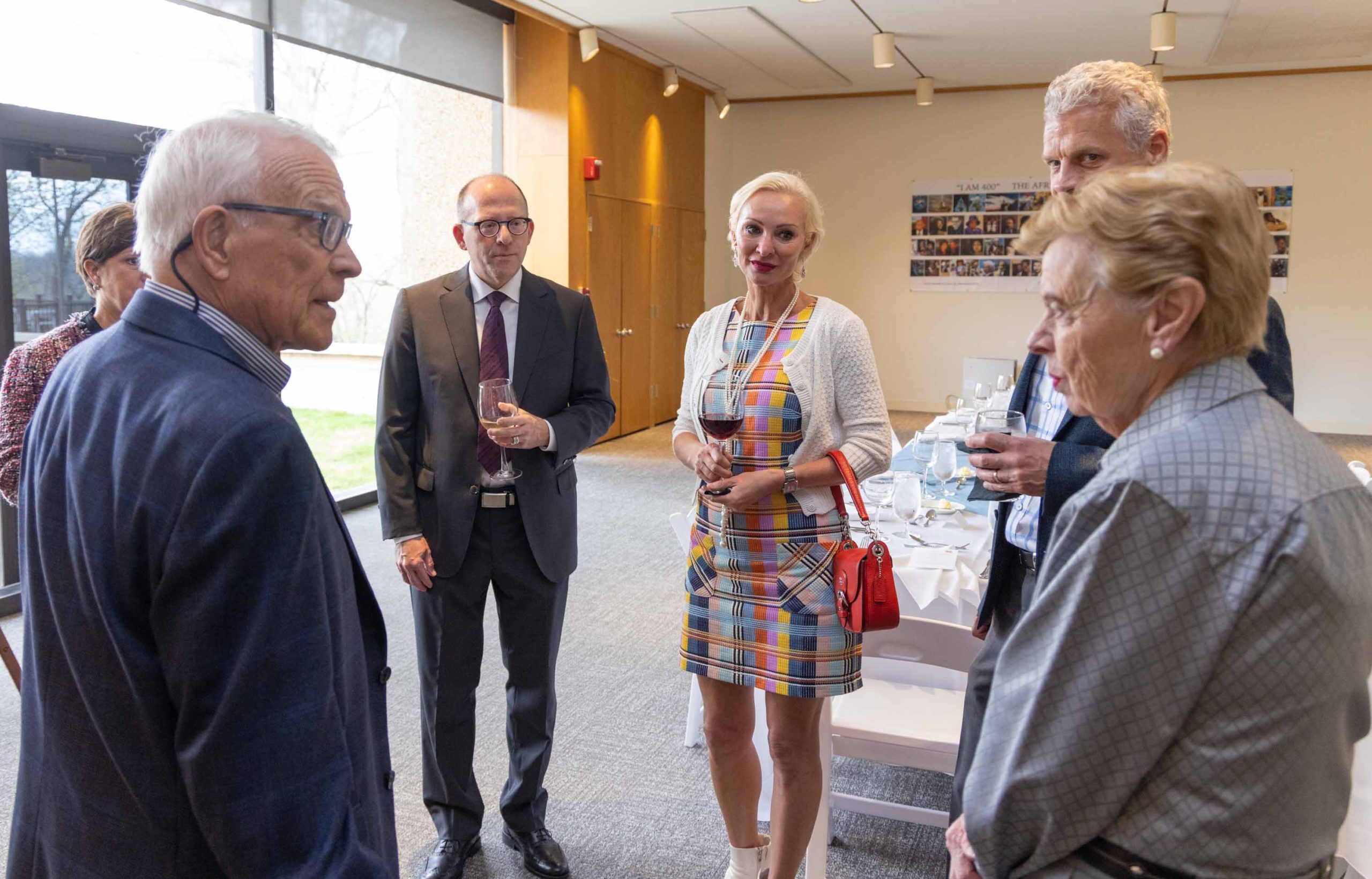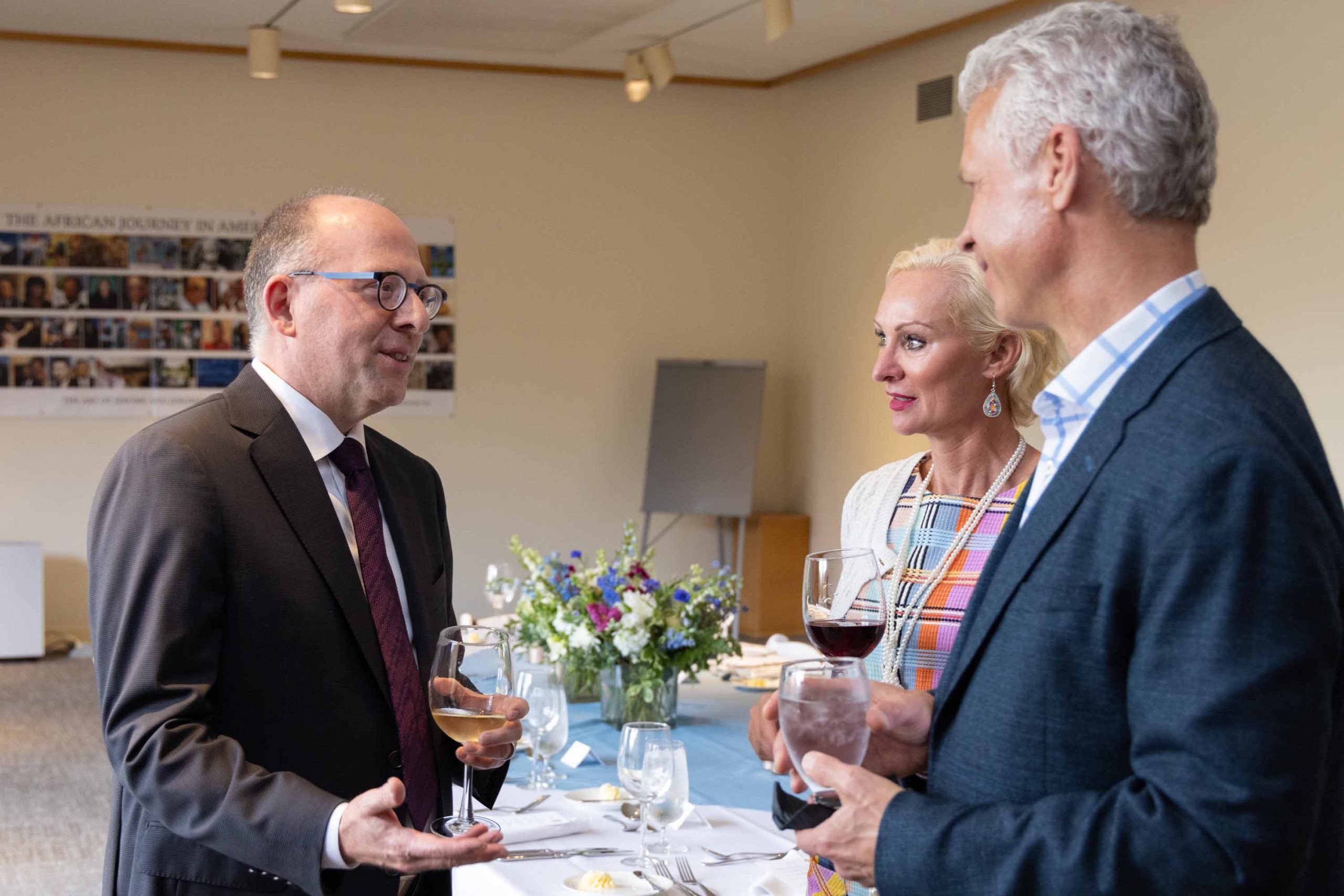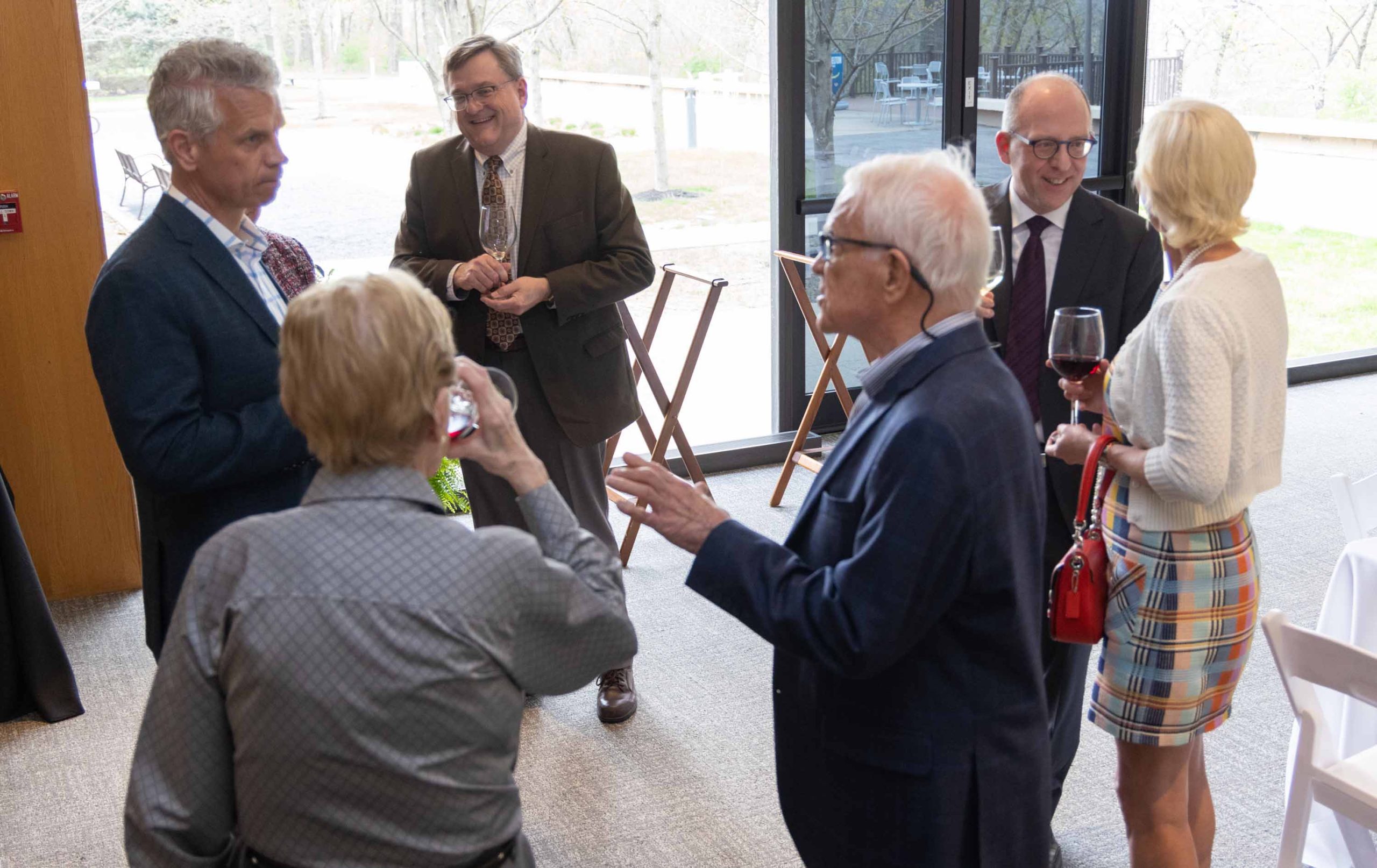 CTS_22-04-24_Lifetime Society Dinner (4)
CTS_22-04-24_Lifetime Society Dinner (7)
CTS_22-04-24_Lifetime Society Dinner (8)
CTS_22-04-24_Lifetime Society Dinner (21)
CTS_22-04-24_Lifetime Society Dinner (22)
CTS_22-04-24_Lifetime Society Dinner (23)
CTS_22-04-24_Lifetime Society Dinner (27)