Like her well-known passion for music, Rev. Mac Bellner's vocation in ministry has been marked by creativity, compassion, and a commitment to serve.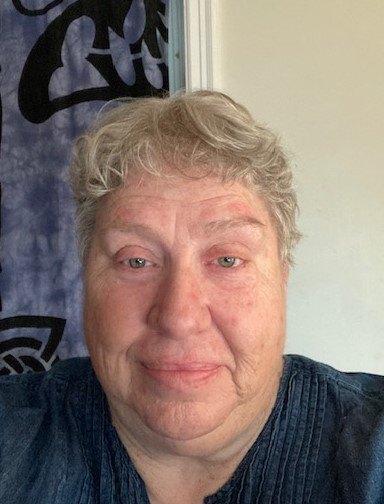 Bellner was born on her uncle's cotton farm in McGinty Settlement, Louisiana, and raised mostly by her grandmother in rural Mississippi and West Texas. Often around Pentecostal churches as a child, Bellner spent most of her adolescence and early adulthood in Southern Baptist churches. Bellner said that she long felt a pull toward leadership in the church but was limited by her denomination. At the time, she explained, Southern Baptist churches were open to women teaching Sunday school and Vacation Bible School or leading ladies' missionary support groups, but they weren't permitted to occupy the pulpit. Taking whatever opportunities she could, Bellner graduated from a Southern Baptist university and married a minister. "I was slated to be a pastor's wife and an exemplar of a Southern Baptist woman, but I found that life to be antithetical to my spirit," she explained.
Kept from pursuing a vocation in traditional pastoral ministry, Bellner made a career in social work. After her marriage ended, she dedicated her professional life to working in adoption services and foster care programs, VISTA (now part of AmeriCorps) programs for young adults, service learning education, and later, the management of adult group homes. Throughout her forty years in the field, Bellner said, "I always approached my work as ministry. I couldn't call it that publicly, but it was, in fact, what I believed to be my ministry."
After moving to Indianapolis, Bellner left the Southern Baptist denomination and found a home in the Christian Church (Disciples of Christ), which she said not only accepted her but also "encouraged me in what [previous church communities] had considered my 'radical' thinking." At the encouragement of her pastor, Dr. Ira Peak Jr., she sought out CTS and enrolled in the Master of Divinity program, later also adding a Master of Theological Studies degree.
Looking back, Bellner said that her time at CTS "was truly wonderful" and blessed by the teaching of so many wonderful professors. She reflected, "It was, truly, an amazing experience for me!"
During her CTS years and after graduating, Bellner served as an associate pastor, pastor, and interim pastor in the Indianapolis area before moving to be closer to her grandchildren in northwest Massachusetts. Because the nearest Disciples of Christ congregation is several hours away, she has found a new home in local Congregationalist/United Church of Christ congregations. Bellner now offers supply preaching and pastoral care ministry when needed and has found multiple opportunities to lead, teach, preach, and continue learning.
Throughout her life, Bellner has also been drawn to music, and to folk music in particular, which she has pursued as both a performer and a music educator. She continues to perform and is currently teaching music at a summer camp where kids have the opportunity to learn social studies and U.S. history through folk songs.
Bellner has recently reconnected with CTS and is now a member of the alumni board, excited to contribute to the seminary's future: "There are so many leaders at CTS that seem devoted to providing the very best spiritual and scholarly educational experience for students, and I love reading and hearing about all that's going on there. My great hope is that all current and future students will benefit from that devotion."