Love is the motive, but justice is the instrument. – Reinhold Niebuhr
Unacceptable Fact of the Month:

While StatsIndiana puts Indianapolis' poverty rate at 15.2%, IndyVitals notes that some neighborhoods post poverty rates of nearly 40% – and those neighborhoods are sometimes adjacent to ones with single-digit rates. 

IndyVitals
At CTS we believe that poverty has personal, social and structural dimensions, and that it must be confronted accordingly. We also believe this cannot be done without candidly addressing the ways implicit and explicit race- and class-related biases distort our community life.
That's why we're excited that Bryan Stevenson will be with us this fall. We know that he will challenge our old narratives, helpfully acknowledge our failures and encourage us to embrace a vision for reconciliation and racial justice.
At the heart of such efforts is an attitude beautifully summed up in the quote at the beginning of this note. As people of faith, we must exercise our compassion and love for others in tangible ways.
Of course, to break the cycle of poverty and to remove barriers for those facing poverty, we also need to work on ourselves. Each of us can be better, starting with the ways that we see the world around us. I'm reminded of 2019 Fall Event speaker Michelle Alexander's telling us that "spiritual blindness or spiritual indifference is the greatest threat of all." She continued: "We want to think it's the bigot or the white supremacist, but it's actually the blindness, the unwillingness to see the suffering of others."
To begin to see more clearly, we must first see ourselves and acknowledge the role we've played in creating and maintaining systems of oppression. Until we recognize that, and embrace the ways we are all interconnected, we will continue to "other" those we see around us.
I hope that we all will begin this process of vision correction by digging into the discussion guide we've created with Michael Twyman (see below) to help us delve into the issues surrounding poverty and in preparation for Stevenson's talk. Having prepared our hearts and minds ahead of time, and then being inspired and directed by Stevenson's wisdom, we believe our feet and hands can be made ready for collective action.
There are no quick fixes to addressing poverty. It is a systemic issue that will require sustained, systemic remedies. But we can make a difference in the lives of individuals and families confronting poverty if we stay committed to addressing structural and institutional injustices. Then we can make a difference not just today, but for the generations to come.
Lindsey Nell Rabinowitch
Director, Faith & Action Project  
---
We Must Work to Remove Barriers to Safe and Affordable Housing
Of the many factors that block the path out of poverty, housing looms as especially challenging. This fact was highlighted often by local panelists at our 2021 Spring Conference discussion, and it has been exposed as a national reality by groups such as the National Low Income Housing Coalition, which identifies accessible housing as a key to reducing intergenerational poverty and increasing economic mobility. In fact, Stanford economist Raj Chetty has found that children who moved to lower-poverty neighborhoods saw higher earnings as adults (approximately 31% higher), an increased likelihood of living in better neighborhoods as adults, and a lower likelihood of becoming single parents. Moreover, children living in stable, affordable homes are more likely to have opportunities to learn inside and outside the classroom – and to make the most of those opportunities.
---
Insights to Inspire Solutions to Systemic Racism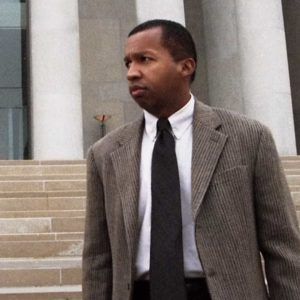 To help broaden the understanding of systemic racism, the Faith & Action project is offering its community partners a free discussion guide for the Emmy-winning HBO documentary True Justice. Designed to be a catalyst for greater engagement by Indianapolis faith communities, the guide seeks to support conversations that lead to advocacy and action while also preparing our Indianapolis audience for Bryan Stevenson's appearance at the October Faith & Action Fall Event. Authored by Michael R. Twyman, Ph.D. managing principal of InExcelsis Consulting, the guide promises to equip users to take a more effective role in the fight against racial injustice. "The role of faith groups in the campaign for racial justice is critical to addressing mass incarceration in America," Twyman says. In effort to encourage faith partners to view and discuss True Justice, CTS is offering $200 stipends through the Faith & Action Project to support screenings and discussion sessions. To receive a copy of the discussion guide and apply for a True Justice stipend please complete the application here.
---
A Dozen Ways to Address Poverty
The hope of finding a "silver bullet" solution to U.S. poverty faded years ago. We have instead realized that poverty is a complex, multifaceted problem that requires bundles of cures tailored to specific places, populations and conditions. Still, it does seem that some large-scale programs could have a broad impact. To that end, Arohi Pathak, director of policy for the Poverty to Prosperity Program at the Center for American Progress, and Kyle Ross, special assistant for the Poverty to Prosperity Program have put together "The Top 12 Solutions to Cut Poverty in the United States," a rundown of programs that they say, "Congress can use to cut poverty and boost economic security for all in an equitable way."
---
Worth Reading
My Time Will Come: A Memoir of Crime, Punishment, Hope, and Redemption, by Ian Manuel. Sentenced to life in prison without parole for a crime he committed when he was 13 years old, Ian Manuel spent 18 years in solitary confinement. Finally freed through the work of Bryan Stevenson and his Equal Justice Initiative, Manuel offers an insider's view of prison life and of being saved from injustice by Stevenson. Also: See Manuel and Stevenson discuss their experiences together here.
---
Mark your calendar October 5, 2021, 7 PM: Faith & Action Fall Event