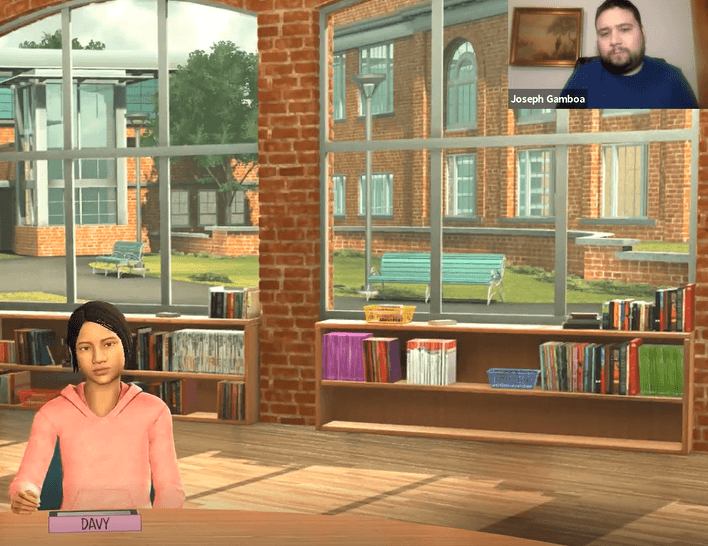 The willing and creative use of digital technologies by the CTS faculty is a key part of the rigorous and relevant instruction at the heart of the seminary's mission, which has helped to enhance classroom learning during the COVID-19 pandemic. Last week, the CTS Marriage and Family Therapy (MFT) program became one of the very first in the nation to implement an innovative new simulation therapy tool. With numerous opportunities for classroom use, the new tool promises to contribute significantly to the training of CTS MFT students.
On April 26, Prof. Suzanne Coyle, Prof. Christina Davis, and clinical supervisor Rev. Kimberly King led students through the first classroom use of a novel simulation therapy training tool offered through the American Association of Marriage and Family Therapy. What makes the simulation tool so uniquely helpful for classroom learning is that it provides a realistic counseling session that students can engage together and reflect on with their peers and instructors. In the simulation, a trained actor voices an avatar (or avatars, if the session includes more than one client) who interact and respond realistically to the therapist's questions. The tool can be used with a projection screen in a physical classroom, or it can be used online in a Zoom session.
Coyle first learned about the new technology a few years ago at the American Association of Marriage and Family Therapy annual conference in Indianapolis. She said that the technology "has some distinct advantages, especially that it allows students to try a new intervention or method without the possibility of harming a 'real' client." Further, she explained, the experience is far more objective than a simulation involving a peer or professor playing the role of the client, and its ability to provide real-time responses is far preferable to imagined hypothetical scenarios.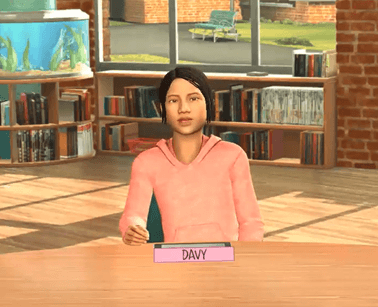 In the simulation experience that the students encountered, each had the opportunity to conduct a brief introductory session (5-6 minutes) with a simulated teenager named "Davy" who had just gotten into an altercation with some fellow high school students. This particular experience focused, among other things, on matters of cultural awareness, identity, and social location. After each brief session, an instructor led the student through a brief reflection on their experience, allowing everyone in the class the opportunity to learn from each another's sessions.
Coyle said the technology was a little awkward at first, given that the experience was so different than any they'd had before. Some of the students attributed this to not being able to rely on body language and nonverbal cues, but they quickly adjusted.
According to Coyle, this cutting-edge tool will further contribute to CTS as a leading institution in training Marriage and Family therapists, and she looks forward to using it "on a regular basis."
Learn more about CTS' Marriage and Family Therapy program here.