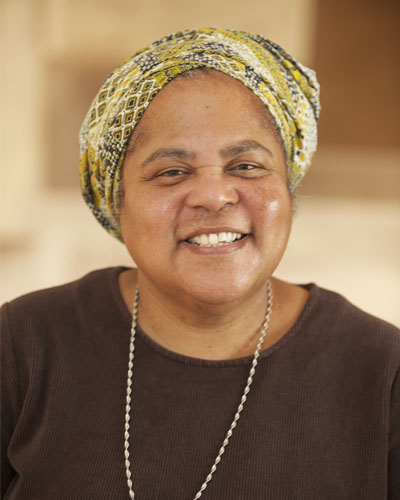 Wilma Bailey
Minnie Vautrin Professor Emerita of Christian Witness and of Hebrew Bible and Aramaic Scripture
Wilma Ann Bailey, Professor of Hebrew and Aramaic Scripture, joined the faculty of Christian Theological Seminary in the year 2000.  Bailey holds two degrees from Vanderbilt University, an M.A. and Ph.D. in Religion specializing in Hebrew Bible [Old Testament] with a minor in Anthropology, one from Goshen Biblical Seminary "Associated Mennonite Biblical Seminaries," an M.Div., and one from Hunter/Lehman College, a B.S.  Prior to CTS, she served on the faculty of Messiah College and the faculty of Goshen College.
Bailey was designated a Regional Scholar (1999) by the Society of Biblical Literature. She is the author of "You Shall Not Kill" or "You Shall Not Murder"? The Assault On A Biblical Text; The Contributions of the Israelite City to the Shaping and Preserving of the Religion of Israel [1000-586 B.C.E.]; Catalogue of Resources for Black and Integrated Congregations; several Adult Bible Study Guides: Genesis: God Created a People, Called To Be God's People, Worship and Wisdom For Living, Genesis: Beginnings, "Look Forward in Faith: Hebrews," "Advent: To You A Savior," and numerous articles and essays.  She has been a guest lecturer at Howard University School of Divinity, Associated Mennonite Biblical Seminary, Goshen College, Fresno-Pacific College, Bethel College (Kansas), Bucknell University, and the Massachusetts Institute of Technology. She has presented scholarly papers in meetings of the Society of Biblical Literature and a variety of other settings. She is currently working on a commentary on the biblical book of Lamentations.
She is a past president of the Eastern Great Lakes Biblical Society (2008-2009)
For many years, she served on the Board of Mennonite Central Committee, Mennonite Central Committee, U.S. and the Mennonite Board of Education. She is currently a member of the Board of Trustees of Eastern Mennonite University.  She attends Shalom Mennonite Church.