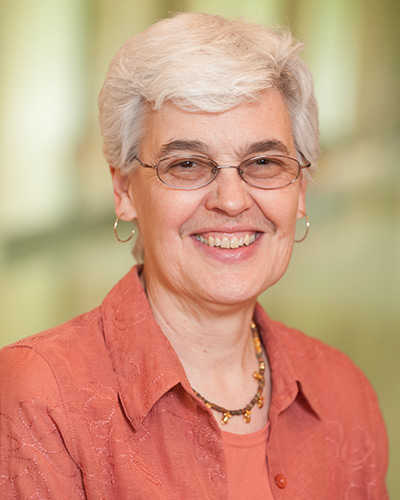 Mary Alice Mulligan
Affiliate Professor of Homiletics and Ethics
CTS Alumna Mary Alice Mulligan returned to CTS in 2002. Ordained in the Christian Church (Disciples of Christ), Rev. Mulligan has served congregations in Illinois, Tennessee, and Indiana.
In 2001, Dr. Mulligan received her Ph.D. from Vanderbilt University in homiletics and ethics. She has taught courses in preaching, world religions, and social ethics at CTS, Vanderbilt, Lexington Theological Seminary, and Detroit's Ecumenical Theological Seminary. Mulligan holds a Master of Arts degree in world religions from Drew University. She also earned a Master of Divinity degree from CTS and served as Assistant to the Dean here 1988-1991, as Dean of Students 2002-2003, and Director of Sweeney Chapel 2002-2006.
Mulligan is lead author of 4 books. Two are co-authored with CTS professor Rufus Burrow, Jr.: Daring to Speak in God's Name: Ethical Prophecy in Ministry, and Standing in the Margin: How Your Congregation Can Minister with the Poor. The other two books come out of work with CTS professor Ronald Allen from a Lilly Endowment project, "Listening to Listeners of Sermons," where she served as associate director. Those books are Believing in Preaching: What Listeners Hear in Sermons and Make the Word Come Alive: Lessons from Laity. She has published numerous other articles, sermons, worship resources, and book reviews.