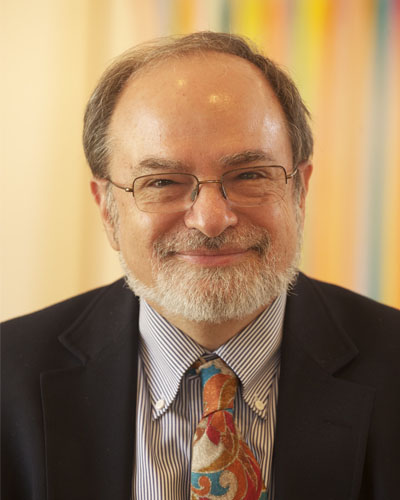 Frank Burch Brown
Frederick Doyle Kershner Professor Emeritus of Religion & the Arts
Teacher, author, and musician Frank Burch Brown is the Frederick Doyle Kershner Professor of Religion and the Arts at Christian Theological Seminary in Indianapolis and the Alexander Campbell Visiting Professor of Religion and the Arts at the University of Chicago Divinity School, where he earned a Ph.D. in 1979. He served as Interim Academic Dean at CTS for the last half of 2008.
Dr. Brown is author of five books, including Religious Aesthetics (Princeton Univ. Press, 1989), Transfiguration: Poetic Metaphor and the Languages of Religious Belief (Studies in Religion, 1983), and the award-winning Good Taste, Bad Taste, and Christian Taste: Aesthetics in Religious Life (Oxford Univ. Press, 2000). For five years Brown was Area Editor in arts, media, culture, and religion for a new edition of the multi-volume Religion in Geschichte und Gegenwart (Religion Past and Present), first published in German and now in English. For the second, revised edition of the Encyclopedia of Religion (Macmillan Reference), he contributed a major article on "Religious Music in the West" and another on "Poetry and Religion." His chapter "Music and Emotion" appears in the Oxford Handbook of Religion and Emotion (2008). Beyond Christianity, he has particular interest in the arts of Hinduism and Buddhism and regularly teaches in the area of world religions. He is currently editing the 700-page Oxford Handbook of Religion and the Arts for publication in 2010. Eerdmans published his book Inclusive yet Discerning: Navigating the Arts of Worship in January of 2009.
A composer with twenty commissioned works to his credit, including a recent commission from the Indianapolis Symphonic Choir, Brown has also directed degree programs in music for CTS. He was a Henry Luce III Fellow in Theology for 1996-97, in the area of Theology and the Arts, and was appointed a Fellow in the Faculty of Divinity's Centre for Advanced Religious and Theological Studies at Cambridge University for the fall term of 2000. In the fall semester of 2003, he was the inaugural Henry Luce Visiting Professor of Theology and Art at Saint John's University School of Theology–Seminary in Collegeville, Minnesota.
Brown has lectured widely, having given presentations (often multi-media) at Cambridge, Yale, University of Chicago, Northwestern, Union Theological Seminary (NYC), and seventy others. In 1993 Brown gave the Walter Hussey Lecture in the Church and the Arts at Oxford University. He is also a consultant to churches and arts organizations.