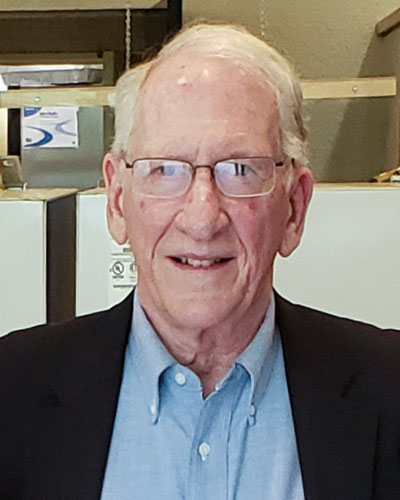 D. Bruce Roberts
Professor Emeritus of Congregational Education and Leadership; Director of Indiana Clergy Peer Group Study Program (PGSP)
Dr. D. Bruce Roberts is Professor Emeritus of Congregational Education and Leadership and served as Director of the Indiana Clergy Peer Group Study Program (PGSP) at Christian Theological Seminary. He was appointed at CTS in 1981 with experience as teacher and administrator at Scarritt College in Nashville, Tennessee, to administer a grant from Lilly Endowment, Inc. for continuing theological education. In 1999 he became Director of PGSP, a program funded by the Lilly Endowment, Inc. and based upon evaluation research, conducted with Robert E. Reber, of a peer group program initiated by The Dixon Foundation in Alabama.
Roberts received his Ph.D. from Boston University, specializing in adult education and religious development; he is co-editor with Robert E. Reber and contributor to A Lifelong Call to Learn: Continuing Education for Religious Leaders (Alban Institute, 2010) and author of other articles on congregational leadership and adult education. He is an experienced teacher and workshop leader in such areas as congregational studies, adult education, moral and faith development, group dynamics, and organizational systems analysis and leadership.
An ordained United Methodist, Roberts has served churches in Wilmington, Delaware, and Newton, Massachusetts, and he has specialized training in Clinical Pastoral Education, supervision as consultation process, and group dynamics. He has served three terms on the Board of Directors and one term as President of SACEM (Society for the Advancement of Continuing Education for Ministry).
He has traveled widely in Europe, Central America, the Middle East, the South Pacific, and India.