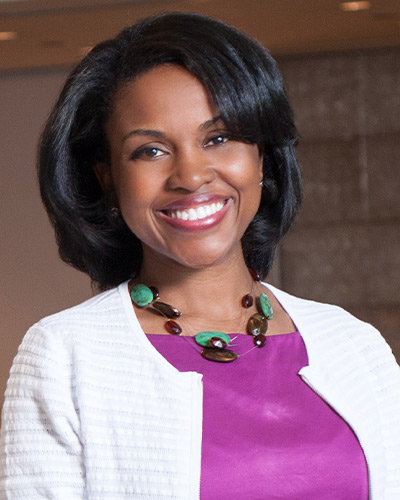 Christina Jones Davis
Assistant Professor of Pastoral Theology and Marriage and Family Therapy
Rev. Dr. Christina Jones Davis is the Clinical Professor of Pastoral Theology and Marriage and Family Therapy at Christian Theological Seminary (CTS). Dr. Davis' research and teaching interests focus on spiritually integrated counseling, substance abuse and addiction treatment, and relational psychoanalytic theory and self-state multiplicity among women of color. Accordingly, Professor Davis has taught or is scheduled to teach courses on Crisis Care, Foundations of Pastoral Care, Theological Perspectives on Pastoral and Spiritual Care, Social & Cultural Dimensions of Counseling, and Psychodynamic Family Therapy.
Prior to joining CTS, Dr. Davis accumulated a decade of experience in pastoral care and counseling. She is a licensed marriage and family therapist in the District of Columbia, Virginia, and Georgia and is an active member of the American Association of Marriage and Family Therapy, the Society of Pastoral Theology, and the American Association for Pastoral Counseling.
An ordained minister in the Progressive National Baptist Church, Dr. Davis also holds a Th.D. in Pastoral Care and Counseling from the Emory University Candler School of Theology where she was bestowed with the W.E.B. DuBois Noomo Award for Academic Excellence.