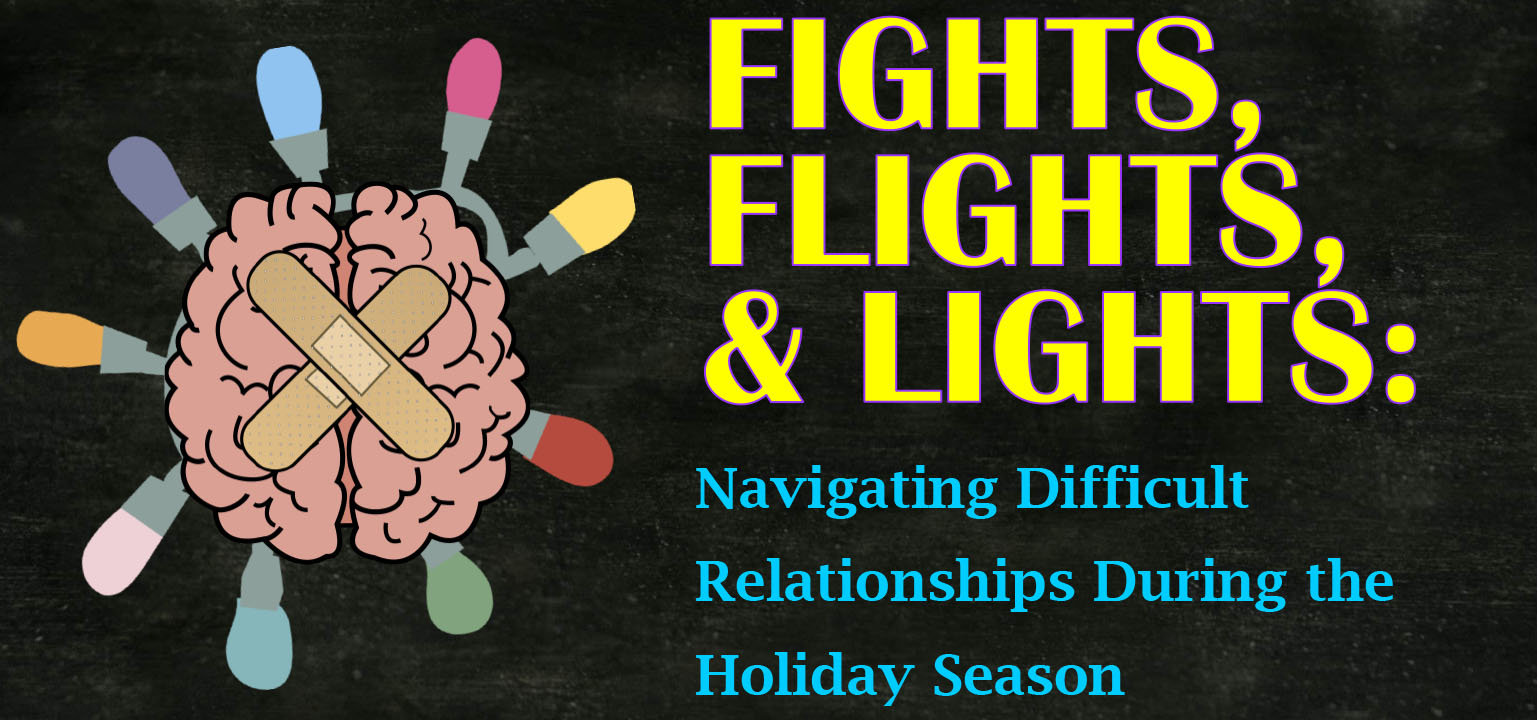 Fights, Flights, & Lights: Navigating Difficult Relationships During the Holiday Season – Wednesday Therapy Group
November 15 – January 3, 2024
7:00 p.m. – 9:00 p.m. on Wednesdays
Online via Zoom
Are you dreading those holiday invitations, gatherings, or isolation? Could you benefit from extra support in the coming months? Please contact Whitney or Eleanor to register, get more information, or ask questions.
*The group will not meet on December 20th or December 27th.
Cost: A fee of $20 covers the entire program.
Need based scholarships are available.
Facilitators:
Whitney Hacker
whacker1@cts.edu
317.931.2379 ext. 5151
Eleanor Hernly
ehernly1@cts.edu
317.931.2379 ext.5058