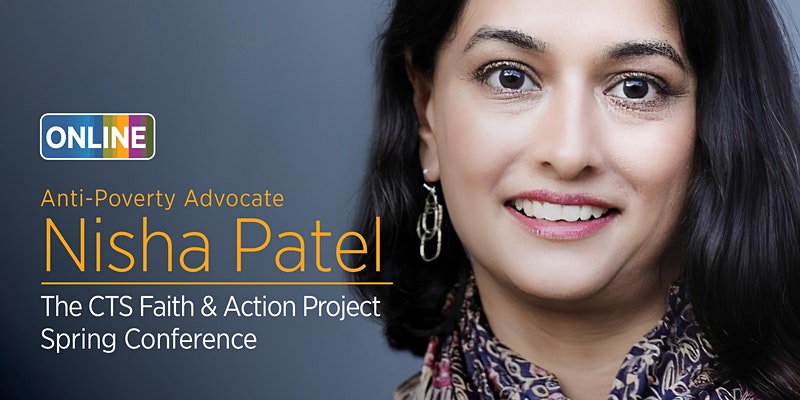 Faith & Action Project Spring Conference: Push Back Poverty Spring Conference featuring Nisha Patel
Efforts to turn back poverty in our community will only succeed if we engage in a concerted, collaborative effort to listen, share, innovate and connect with experts and those who are walking the pathway out of poverty.
Join us to be a part of that effort, as faith communities, nonprofit organizations, concerned individuals and people living in poverty gather to discuss, learn about and shape solutions that increase opportunities for residents throughout the city.
Keynoting the Conference will be national poverty-mitigation leader Nisha Patel, an advocate for "data-driven and heart-led" approaches to increasing mobility from poverty. The former Managing Director of Narrative Change and National Initiatives with Robin Hood and Executive Director of the US Partnership on Mobility from Poverty, Patel will share her thoughts on pursuing solutions in collaboration with people who have lived experience in poverty.
Patel's keynote will lead into a conversation in which Faith & Action Grant recipients and local residents who have lived in poverty share their journeys, perspectives and vision for lasting change.
Resident Panelists:
HEART CHANGE MINISTRIES
PACE
Jeannie Reed
Shron Rucker
EDNA MARTIN CHRISTIAN CENTER
TaQuasha Manns
Ashlyn Hopkins
Arrow Street Development founder and principal Rodney Byrnes, who has focused his work on community redevelopment projects in his hometown of Indy, will moderate the conversation with Patel.
Please note that attendance at the Spring Conference is a prerequisite for organizations wanting to apply for a Faith & Action grant.
Watch the conference here:
[embedyt] https://www.youtube.com/watch?v=e_HSiAn8vE8[/embedyt]