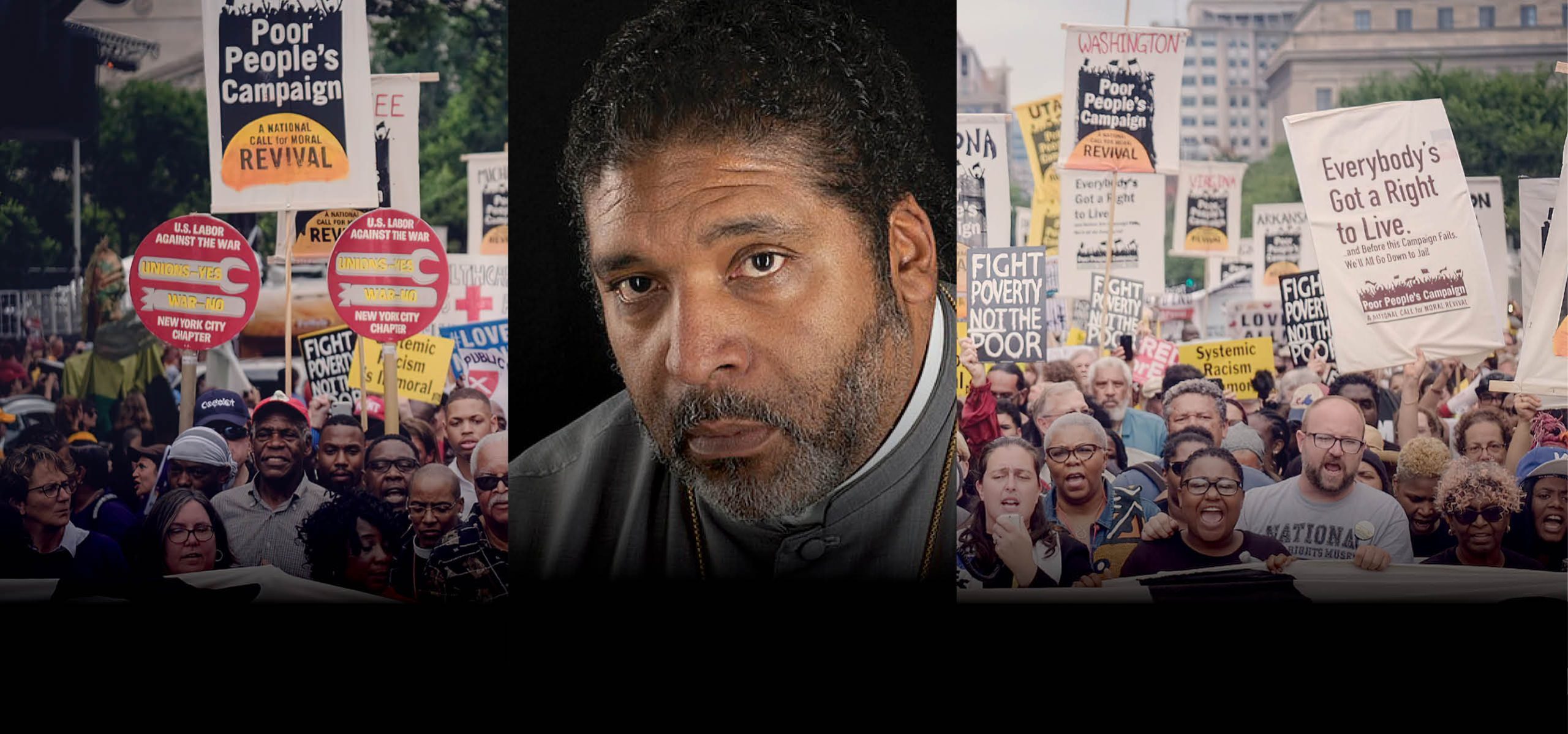 Faith & Action Fall Event Featuring Rev. Dr. William J. Barber II
How do we attack the root causes of poverty and achieve real progress? These questions will be addressed at the 2022 CTS Faith & Action Fall Event. The evening of September 29 will feature Rev. Dr. William J. Barber II, Co-Chair of the Poor People's Campaign and national leader in social justice and political organizing. Dr. Barber will present a keynote address and be joined by Sojourner Magazine Fellowship Program Director Moya Harris for a moderated discussion about how we can overcome poverty by attacking the injustices that fuel it.
The Faith & Action Fall Event will take place at 7pm on Thursday, September 29, 2022, in Shelton Auditorium on the CTS campus.
*Please note, masks will be required to be worn at this event.
Speaker:  Rev. Dr. William J. Barber II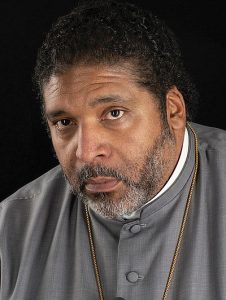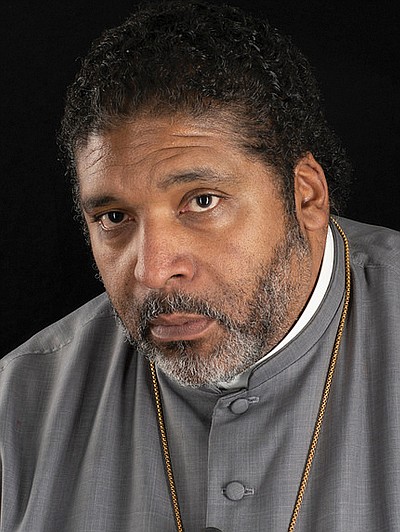 The Rev. Dr. William J. Barber II is the President & Senior Lecturer of Repairers of the Breach, Co-Chair of the Poor People's Campaign: A National Call For Moral Revival; Bishop with The Fellowship of Affirming Ministries; Visiting Professor at Union Theological Seminary; Pastor of Greenleaf Christian Church, Disciples of Christ in Goldsboro, North Carolina, and the author of three books: Revive Us Again: Vision and Action in Moral Organizing; The Third Reconstruction: Moral Mondays, Fusion Politics, and The Rise of a New Justice Movement; and Forward Together: A Moral Message For The Nation.
Rev. Dr. Barber is also the architect of the Forward Together Moral Movement that gained national acclaim with its Moral Monday protests at the North Carolina General Assembly in 2013. These weekly actions drew tens of thousands of North Carolinians and other moral witnesses to the state legislature. More than 1,200 peaceful protesters were arrested, handcuffed and jailed. On September 12, 2016 Rev. Dr. Barber led a "Moral Day of Action," the largest coordinated action on state capitals in U.S. history, calling for state governments to embrace a moral public policy agenda. On February 11, 2017, he led the largest moral march in North Carolina state history, with over 80,000 people calling on North Carolina's elected officials to embrace a moral public policy agenda.
A highly sought after speaker, Rev. Dr. Barber has given keynote addresses at hundreds of national and state conferences, including the 2016 Democratic National Convention. He has spoken to a wide variety of audiences including national unions, fraternities and sororities, motorcycle organizations, drug dealer conferences, women's groups, economic policy groups, voting rights advocates, LGBTQ equality and justice groups, environmental and criminal justice groups, small organizing committees of domestic workers, fast food workers, and national gatherings of Christians, Muslims, Jews, and other people of faith.
Rev. Dr. Barber served as president of the North Carolina NAACP, the largest state conference in the South, from 2006 – 2017 and currently sits on the National NAACP Board of Directors. A former Mel King Fellow at MIT, he is currently Visiting Professor of Public Theology and Activism at Union Theological Seminary and is a Senior Fellow at Auburn Seminary. Rev. Dr. Barber is regularly featured in media outlets such as MSNBC, CNN, New York Times, Washington Post, and The Nation Magazine, among others. He is the 2015 recipient of the Puffin Award and the Franklin D. Roosevelt Four Freedoms Award, a 2018 MacArthur Foundation genius award recipient, and he is one of the 2019 recipients of the North Carolina Award, the state's highest civilian honor.  Learn more about Rev. Dr. Barber's work here.
Moderator: Rev. Moya Harris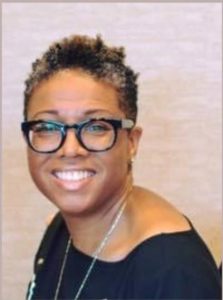 Rev. Moya Harris is currently a third year Ph.D. student in the African American Preaching and Sacred Rhetoric program at Christian Theological Seminary with a focus on hip hop womanist preaching and rhetorical theory.  She is an ordained itinerant elder in the African Methodist Episcopal Church, currently serving on staff at Metropolitan AME Church in DC.  She is the Church Network Coordinator and Fellowship Program Director at Sojourners which is an award winning progressive Christian publication and non-profit mobilizing organization that seeks to amplify the intersection of faith, politics, and culture. She is also a retired registered nurse.
Rev. Harris has served in many different capacities for almost 20 years of lay and ordained ministry in the AME Church. She earned a Bachelor's in Science Degree in Nursing from Towson University and a Master of Divinity Degree from Payne Theological Seminary before her doctoral studies. She has been married to John I. Harris, III for over 23 years, and is the mother of Sierra Battle. She is a member of Delta Sigma Theta Sorority, Incorporated.
In the words of the late Rev. Dr. Katie Geneva Cannon, Rev. Harris is doing the work her soul must have, marrying theory and praxis, scholarship and service, believing that justice and faith are inseparable. She can easily be found reading a book or writing a paper while listening to A Tribe Called Quest or The Roots while drinking a double espresso.
Community Book Reading and Discussion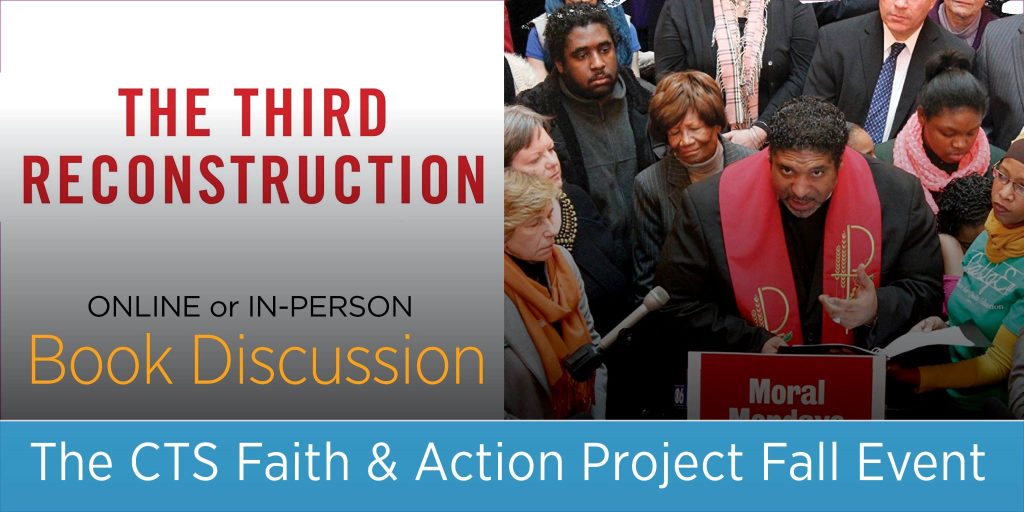 All who thirst for justice and seek to make a meaningful difference are invited to join the CTS community in reading and discussing The Third Reconstruction: How a Moral Movement Is Overcoming the Politics of Division and Fear by Rev. Dr. William J. Barber II. An inspiring call to action from the 21st century's most effective grassroots organizer, the book inspires the hope we need to unite for real change. CTS is facilitating this open community book reading and discussion in anticipation of the Faith & Action Project Fall Event featuring Rev. Dr. Barber, which will be held at CTS' Shelton Auditorium on Sept. 29 at 7pm. Our hope is that reading the book together and discussing how to apply its principles will lead to positive change in our communities.
As a participant, you will have the opportunity to complement your reading of Dr. Barber's book with a robust discussion led by Dr. Amy Lindeman Allen, Assistant Professor of New Testament at CTS. Click here to register.
Book Discussion Dates:
Mon., Sept. 12, 5-6 p.m. (Eastern) ONLINE
Participants can order the book from their preferred retailer or bookstore. Books are also available for purchase online.
Download our Discussion Guide to lead a book discussion on your own.