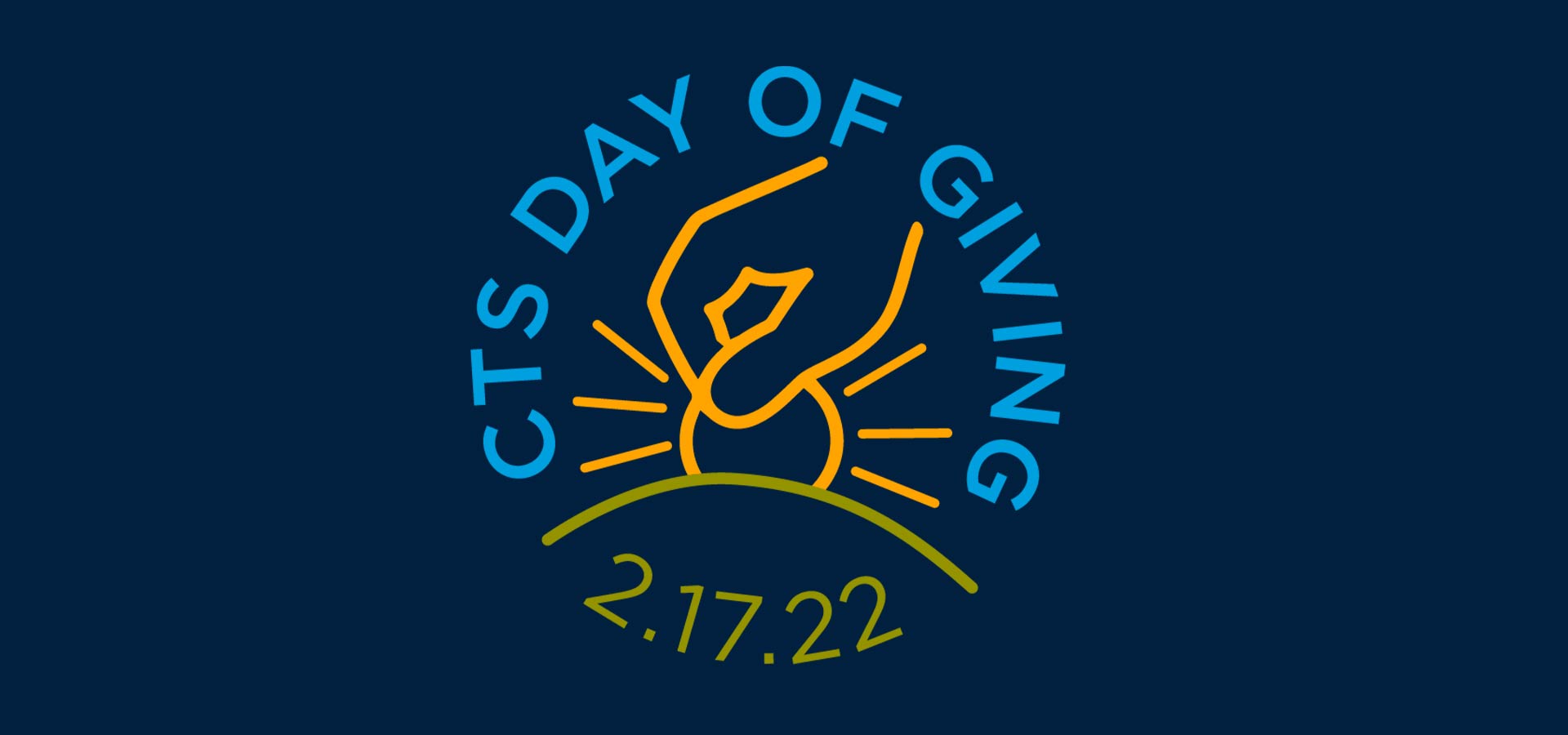 Day of Giving 2.17.22
Save the date!
Join the CTS community for our Day of Giving on Thursday, Feb. 17, 2022.
Starting at midnight, this 24-hour celebration of CTS and the power of generosity, is an opportunity for alumni, friends, faculty, students and staff to invest in our seminary, students and mission.
Thank you to those who supported our Day of Giving!
Thank you to our supporters
Frequently Asked Questions
#CTSDayofGiving
#EmbracingCTSLegacy
#WeStandOnShoulders
#CTSCommunityofFaith
#CTSReflections
#CTSComingBackTogether
#CTSHistory