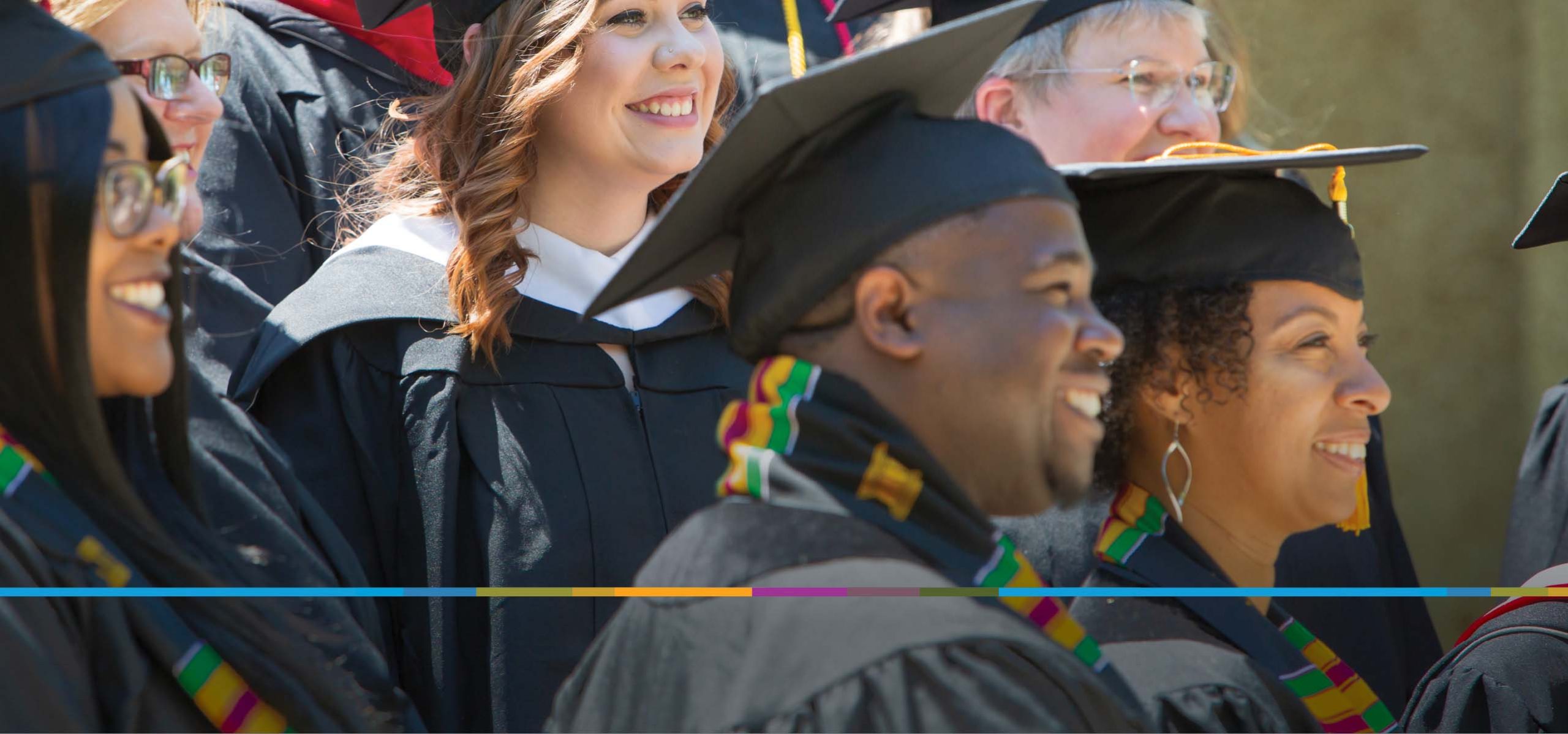 Commencement 2022
The Trustees and Faculty of Christian Theological Seminary will host a formal Commencement Ceremony to present Candidates for Degrees and graduate the 2022 Spring Class on Saturday, May 21, 2022 at 1:00 PM.
Prominent Christian social ethicist and theologian, Rev. Dr. Emilie M. Townes will offer the keynote address, The Theology of Somehow. Rev. Dr. Townes currently serves as the Dean and Distinguished Professor of Womanist Ethics and Society at Vanderbilt University Divinity School.
She is an influential figure in theological education, known for her contributions to womanist thought and social ethics. She has served as president of the American Academy of Religion and the Society of the Study of Black Religion. And, in 2025, will serve as the president of the Society of Christian Ethics.
This year, CTS will be conferring honorary degrees  to recognize Rev. Dr. Emilie M. Townes, Rev. Dr. John Richard Foulkes, Sr., and Rev. Dr. Harold Keith Watkins.
Rev. Dr. Harold Keith Watkins is the Herald B. Monroe Professor of Worship and Practical Parish Ministry Emeritus at CTS, having served on the faculty from 1961-1994. He taught courses on pastoral leadership and has written widely on the history, theology, and celebration of Christian worship. Watkins was active in the ecumenical movement and served as a representative to the Commission on Worship of the Consultation on Church Union from 1968-1988. Among his many books are, most recently, an institutional history of the seminary entitled Christian Theological Seminary, Indianapolis: A History of Education for Ministry (2001), The American Church that Might Have Been (2014), and Talking about God When People Are Afraid: Dialogues on the Incarnation the Year that Doctor King and Senator Kennedy Were Killed (2020).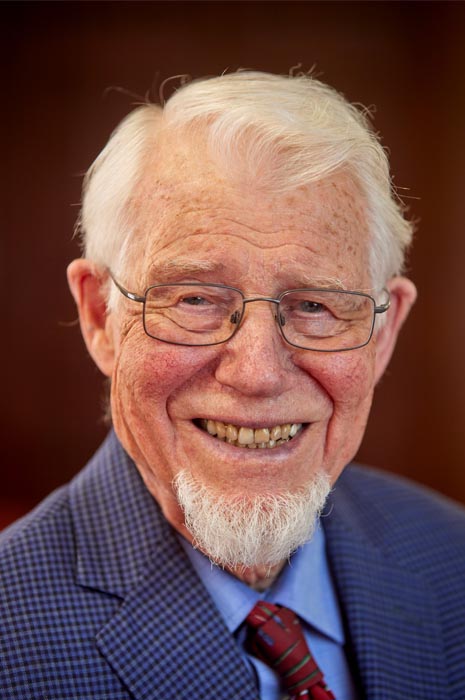 Rev. Dr. John Richard Foulkes, Sr. began his ministry and community leadership as Associate Pastor of the Berean Baptist Church in Chicago, IL. After working for a time as a public school teacher and then the facilitator of a Department of Labor contract, he was called to serve as the Senior Pastor of the Parkway Garden Christian Church. Foulkes provided leadership for numerous denominational initiatives for the Christian Church (Disciples of Christ). Among them, Foulkes assisted in the merger of the National Christian Missionary Convention and the International Convention of the Christian Church. He was appointed Administrative Secretary Emeritus of the National Convocation in 2013 and Trustee Emeritus of the National Christian Missionary Convention's Black Disciples Endowment Fund in 2021, and he now serves as Senior Consultant for GWD Ministries, a ministry designed to enable other Christian ministries in achieving their mission.
CTS is proud to honor alumna Rev. Dr. Sue Webb Cardwell (STM '70, Honorary Doctorate '16) with the Presidential Award of Excellence. This award is presented to an alumnus or friend of the Seminary whose life and accomplishments have earned the respect of their industry, profession or community.
Rev. Dr. Cardwell is a nationally recognized trailblazer in the use of psychological testing to help prepare persons for ministry. Ordained in 1945, she served as a Disciples of Christ missionary from 1945-1957 with her husband Walter. Cardwell joined the CTS staff in 1962 and was the first woman appointed as a full-time CTS faculty member in 1979. She administered several NIMH grants and was foundational in building the CTS counseling degree programs and the Counseling Center. In 2022 Rev. Dr. Cardwell celebrates her 104th birthday, and the CTS community celebrates her 52 years of impact and influence as an alumna. Cardwell holds degrees from Mississippi Women's College, Hartford Seminary, Yale University, Butler University, and Indiana University.