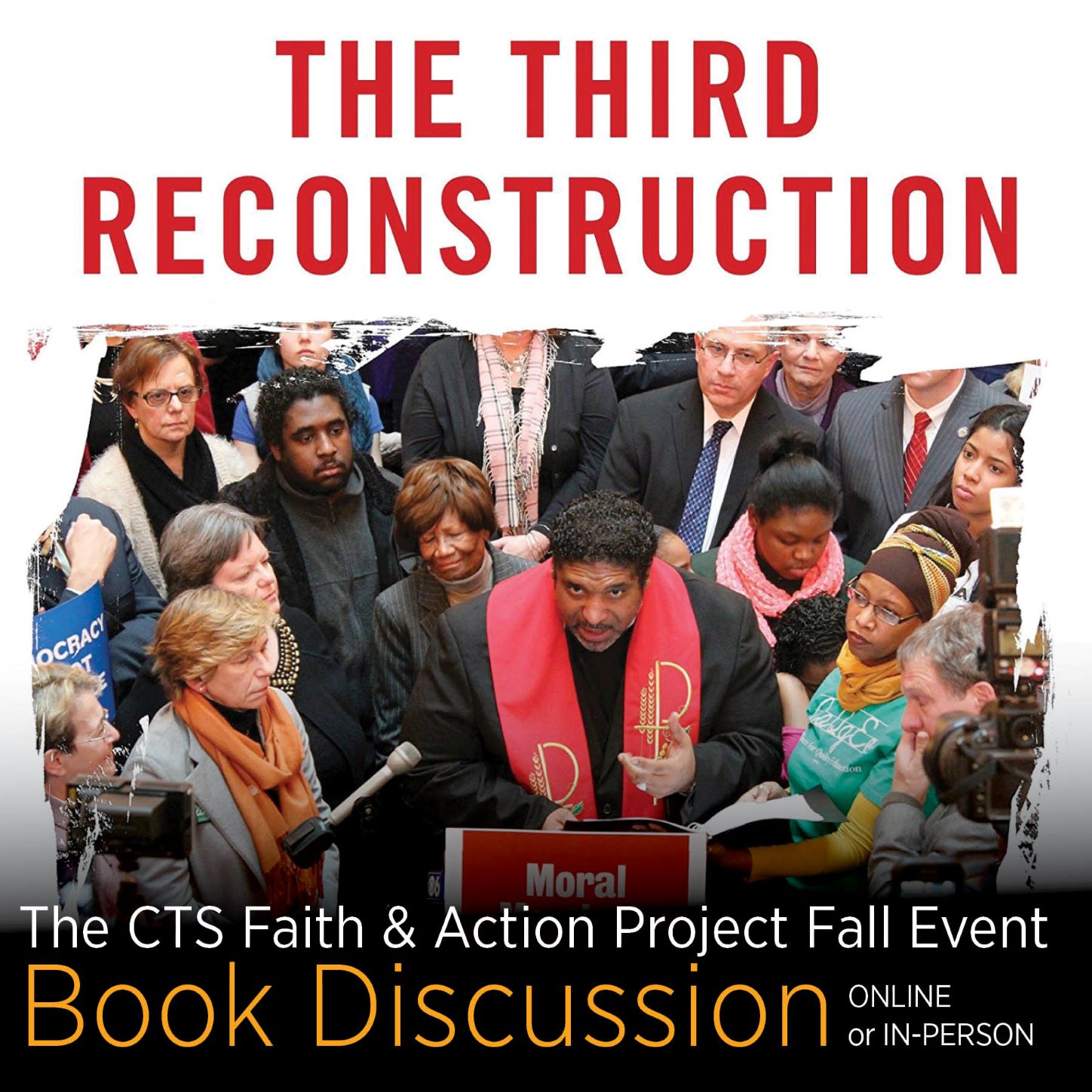 Book Discussion – In Person
All who thirst for justice and seek to make a meaningful difference are invited to join the CTS community in reading and discussing The Third Reconstruction: How a Moral Movement Is Overcoming the Politics of Division and Fear by Rev. Dr. William J. Barber II. An inspiring call to action from the 21st century's most effective grassroots organizer, the book inspires the hope we need to unite for real change. CTS is facilitating this open community book reading and discussion in anticipation of the Faith & Action Project Fall Event featuring Rev. Dr. Barber, which will be held at CTS' Shelton Auditorium on Sept. 29 at 7pm. Our hope is that reading the book together and discussing how to apply its principles will lead to positive change in our communities.
As a participant, you will have the opportunity to complement your reading of Dr. Barber's book with a robust discussion led by Dr. Amy Lindeman Allen, Assistant Professor of New Testament at CTS. Click here to register.
When: Wed., Aug. 24, 1 p.m. (Eastern) IN PERSON
Where: Room 001M (under Sweeney Chapel) at Christian Theological Seminary
Participants can order the book from their preferred retailer or bookstore. Books are also available for purchase online.
Download our Discussion Guide to lead a book discussion on your own.