CTS Student Named AAMFT Fellow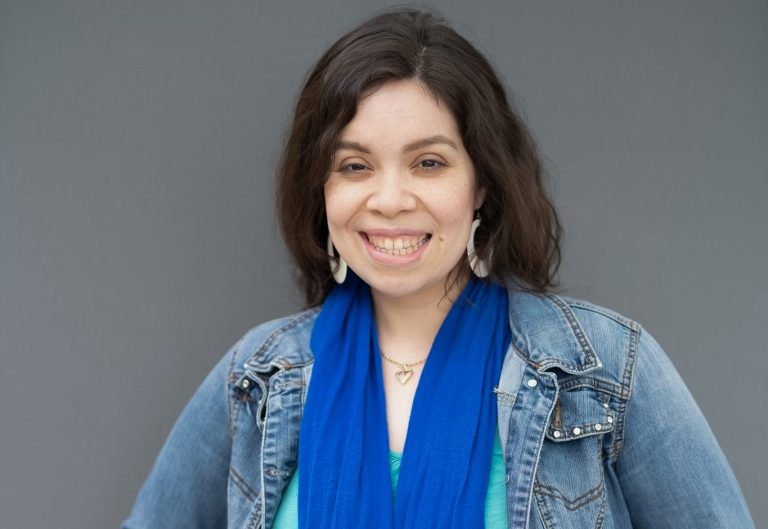 Elizabeth Valencia-Gutierrez, current MDiv/MAMFT student, has been named a 2021-2022 fellow of the American Association for Marriage and Family Therapy (AAMFT) Minority Fellowship Program. The AAMFT is the professional association for the field of marriage and family therapy, whose Minority Fellowship Program offers generous support to marriage and family therapy students who are committed to researching and serving ethnic minority and under-served populations. Each year, a select number of masters and doctoral students are awarded fellowships that provide financial support and cohort learning opportunities.
Valencia-Gutierrez, the mother of two Mexican-Palestinian American teenage sons, is Mexican-American and grew up undocumented for the first 14 years of her life. Having grown up in the immigration system, she knows well the many barriers people often encounter in it. She explained, "I consider myself the statistic that is often spoken about in mental health among first-generation youth. I could have used a cultural translator to help me understand what was normal in the process of being caught in the system." With a background heavy in advocacy, interpreting, and translation, her passions are for working with immigrants, first-generation, and multi-faith communities, as well as youth in crisis.
Valencia-Gutierrez grew up in a Mexican-American Catholic household. At the age of 14, she converted to Islam and practiced orthodox Islam and Sufism, later incorporating elements of Buddhism into her Islamic practices to enhance them. In 2014, she began attending the Unitarian Universalist Church of Indianapolis, which would become her home congregation and was where she received her call to ministry.
After beginning her MDiv program at Meadville Lombard Theological School, a Unitarian Universalist seminary in Chicago, Valencia-Gutierrez transferred to CTS in 2020. Talking with Dean Leah Gunning Francis about her vocational goals and engaging in further discussions with Prof. Matthias Beier and Prof. Suzanne Coyle, she decided to become a dual-degree student and also pursue an MAMFT.
Although most of her time at CTS has been virtual due to the COVID-19 pandemic, Valencia-Gutierrez explained that has had a positive experience thus far. "I am blessed with professors who welcome me as a woman of color and as a non-Christian," she said. "Serving in the student council has also helped me build some long-lasting friendships and I am grateful for those connections."
Regarding the Minority Fellowship, Valencia-Gutierrez is especially grateful for the encouragement and support from Prof. Coyle, who introduced the program to her classes. She said that the fellowship involves a big time commitment, which she is beginning to navigate, but that it will provide opportunities for regular trainings, including more simulation therapy practice, a book club, a mentor, a peer group, conferences, and financial support.
Looking ahead, she explained, "This fellowship will help further prepare me in the work that I want to do as a multi-faith leader with Latinx first-generation/immigrant families, Muslim families, and the community at large. I hope to lean into working with youth experiencing mental health crises, especially with depression, anxiety, and suicidal crisis—experiences that need a community of care. I believe this fellowship will help me be better prepared for when I enter practicum next summer, and overall upon graduation."
Learn more about the AAMFT Minority Fellowship Program here.
Learn more about CTS'S MAMFT program here.