June 2019
The Value Beyond Grants
Sometimes the most gratifying activities are also the most challenging.
We've learned that is certainly the case when it's time to assess the letters of intent we get each year from organizations seeking Faith & Action grants. We see so many powerful visions, so many sincere ideas for confronting the poverty within our community and so many promising partnerships. It's indeed gratifying to see so many people focused on helping our neighbors overcome poverty.
The challenge, of course, is that we can't fund every idea. And so we make hard – sometimes painful – choices.
We're often asked what makes a good proposal. There's no concrete formula, but our jury does look for a few key attributes: initiatives that break the cycle of poverty, that are replicable and scalable, ones that seek measurable outcomes, ones that are built on partnerships and collaborations addressing the root causes of poverty, and ones that offer a realistic budget and plan for ongoing sustainability.
In summary, Faith & Action grants are meant to be a spark that tips a sustainable vision to a higher level, and a means to forging collaborations that move families out of poverty for the long term.
We know that everyone who submits a letter of intent truly believes in what they are doing, and that they hope to get a grant so they can, indeed, scale up. But we also hope that the process of submitting the letter – of putting ideas into words, of connecting with partners, and more – will deliver benefits of their own.
After all, our community gets better with every poverty-fighting idea out there, not just the ones we can award grants. In that way, we believe, the Faith & Action Project has a value far greater than the amount of money we can share.

Lindsey Nell Rabinowitch
Project Director, Faith & Action Project
---
Grant Finalists Named
In May, the Faith & Action project received 48 letters of intent from organizations and collaborations seeking Faith & Action grants. Of those, the following 14 finalists were invited to submit full grant proposals by June 4.
B.U.I.L.D. Believers United In Local Development
Brookside Community Development
Edna Martin Christian Center
Englewood CDC
Goodwill's Indy Met
Near East Area Renewal in collaboration with Shepherd Community Center
Neighborhood Christian Legal Clinic
Public Advocates in Community re-Entry (PACE)
Purposeful Design
Shepherd Community Center in collaboration with Elevate and ProAct
The John H. Boner Center
Trusted Mentors
Volunteers of America
Wheeler Mission
The Faith & Action Project will announce grant recipients in July.
---
Needed: A New Social Contract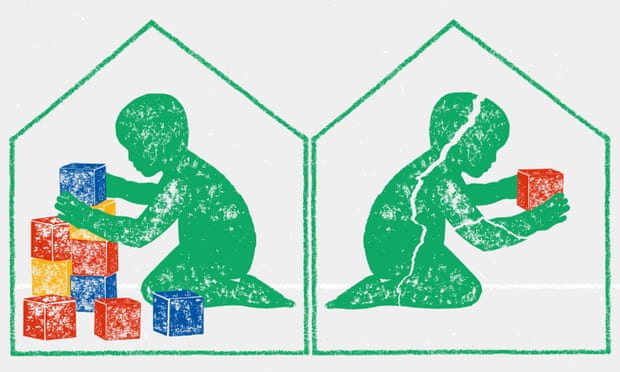 With a system that constantly seems to broaden the gap between the haves and have-nots, America needs to forge a new "social contract" with children and families, Brooking fellow and University of Maryland Professor Melissa S. Kearney writes in a recent article in the Guardian. The essentials in this system will include "…a more complete social insurance system for children, improved educational institutions and stronger families." Read more about Kearney's vision here.
---
The Power to Fight Poverty
A team of Baltimore business and civic leaders have embraced renewable energy as a way to lift people out of poverty. Nonprofit Power52 trains "at-risk adults, returning citizens and underserved individuals" for jobs in solar energy and related fields. As former Baltimore Ravens star Ray Lewis, one of the founders of Power52, told The Afro, "The moment somebody leaves or graduates Power52's 11- to 16-week program, we are getting people jobs immediately. And keep in mind, these are people that have been told, 'You can't,' and 'No, your record does not show this,' and 'You got this history of this.' Learn more at www.power52.org.
---
Worth Reading
Confronting Suburban Poverty in America, by Elizabeth Kneebone and Alan Berube. For decades, poverty-reduction efforts focused on inner cities and rural areas. But things have changed: Today, the largest and fastest-growing population living in poverty is found in suburbia. To meet their needs, the authors argue, we need new strategies.
---
Mark your calendar for these important dates.
Oct.1, 7 PM: Fall event at Clowes Memorial Hall
---
Faith & Action Project at Christian Theological Seminary 1000 W. 42nd Street | Indianapolis, IN 46208 Phone: (317) 931-2336 | Fax: (317) 923-1961 | Email: LRabinowitch@cts.edu | Web: www.cts.edu